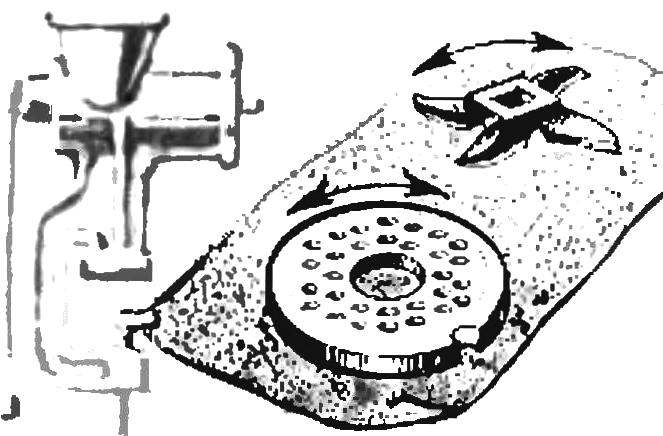 We often say, referring of course her knife. There is nothing more painful than trying in that case, skip the meat, even ice cream. But it is easily corrected if is at hand with fine emery paper or abrasive block. In a circular motion while pressing it lightly drag on the knife, and then grate the meat grinder work like new.
Recommend to read
STAR — CONDUCTOR
Amateur Designers often used in the transmissions of their cars, the chain transmission. And sometimes faced here what problem: for the calculated gear ratio chain couples find it...
HANDS ON THE PEDALS…
"Ride on this bike is a pleasure, writes us Turner V. Koval from the village of N. Galaxina Poltava region. — Easy climb up steep climbs, with only one hand develop good speed". It is...