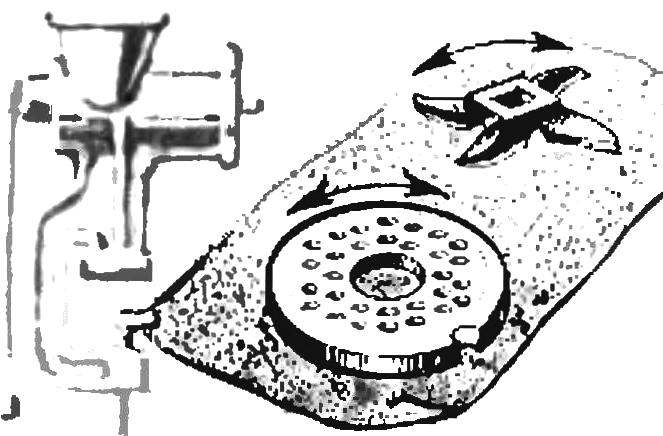 We often say, referring of course her knife. There is nothing more painful than trying in that case, skip the meat, even ice cream. But it is easily corrected if is at hand with fine emery paper or abrasive block. In a circular motion while pressing it lightly drag on the knife, and then grate the meat grinder work like new.
Recommend to read
THE HORIZONTAL BAR FROM UNDER THE BED
I offer a sketch of the room sports equipment for children 5-8 years: "double" the horizontal bar or uneven parallel bars. The main advantage of the simulator is that it can be...
PLOW TRUCK…
In the journal "modelist-Konstruktor" already repeatedly told about motalbezadeh — tillage interesting mechanisms for gaining lately more and more popularity among Amateur designers....