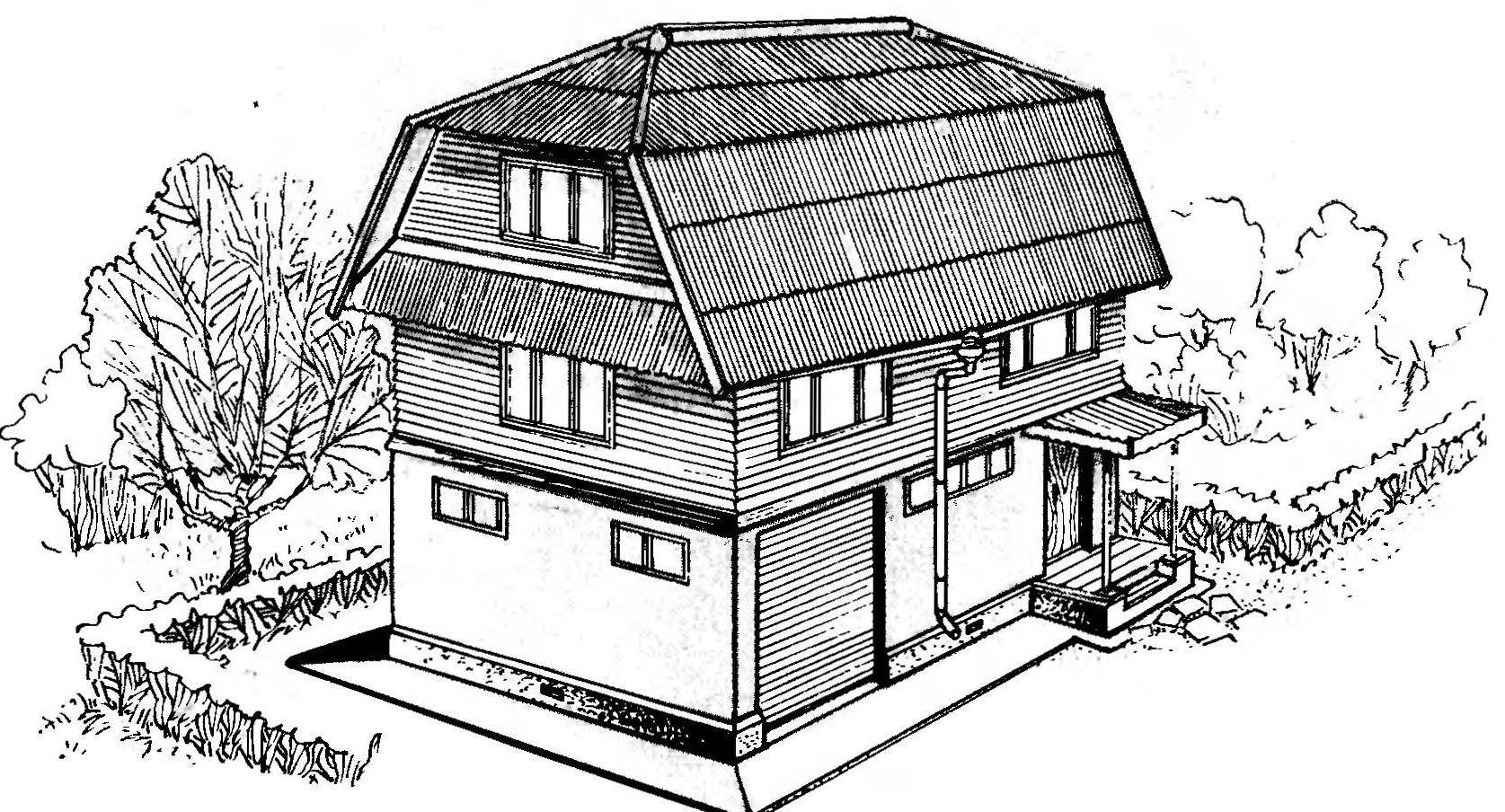 Plots…Only six acres. As in this tiny place and the house, and a separate kitchen-dining room, and utility area, bathroom, and garage. But you want something to put… we Offer to your attention a compact three-storey house-cottage, where under one roof is quite conveniently accommodate all these facilities. It is only 35 sqm and total indoor area is more than two times greater (!). Due to a number of design features of such a "skyscraper" does not look awkward giant. So, we suggest to take a walk around the house, which will help you to get an idea about it.
Opening the door, we find ourselves in a vestibule-a hall with an area of 3.6 sq. m. there is built-in wardrobe with a width of 1.5 m and depth 0.5 m. can be used as a baby room and as a bedroom, and an office.
If you add up all the square footage, you'll get about 72 sq. m. Recall: the area of the house is only 35 sq. m.
How to build a house? Of course, it's not easy and not cheap, but will cost you cheaper than built separately listed at the beginning of construction.
The construction of any house begins with laying the Foundation. There are a lot of options; selection of optimum connected with many, sometimes conflicting, factors. Chief among them is the weight of the house, the composition of the soil and depth to groundwater. In this case, the first factor should not be called mainly because the mass of the house is not too large. As for the soil, it will determine the future of your home. In particular, the so-called heaving you observe, he must be protected from rain and flood waters.