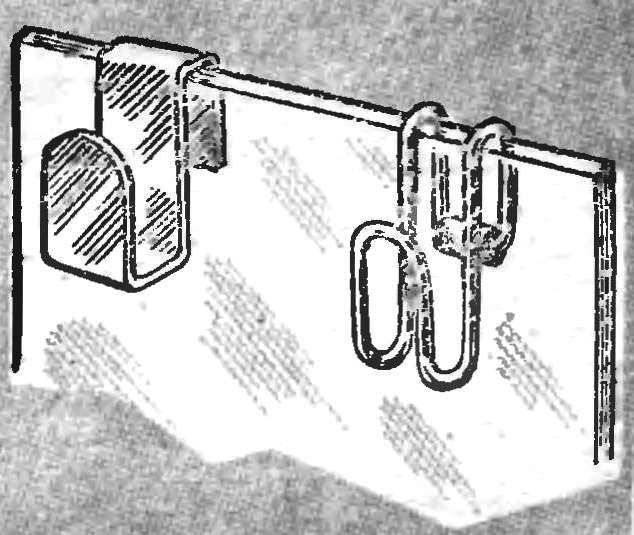 On meiderich racks most cars have at the top of the coat hooks. But if necessary — not everyone can be hung at the top — you can arrange additional microvessels on the descending side window. You can just use the metal plate or stylistas wire, giving them the appropriate form. The ends of the wire it is better to put in a plastic sleeve.
Recommend to read
PROTECT LINE
When painting window frames, no matter how trying, and at least one smear Yes gets on the glass. Remove also dried up blemishes without damaging the coating of the frame, not a simple...
THAN NOT THE INSTRUMENTAL?
Approach the stairs with a bunch of tool in the hand — no problem. And here is how to work with them at the top: you never know what you might need — screwdriver, pliers, side cutters....