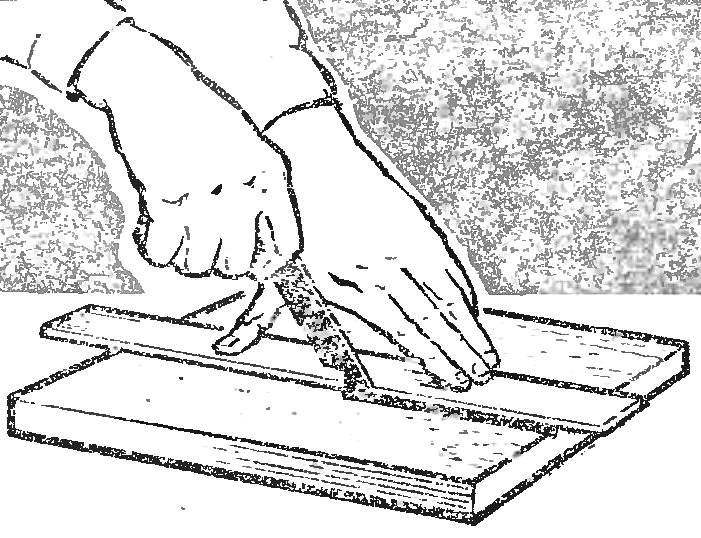 The alteration of furniture is sometimes necessary to saw the polished Board. How to do it without spoiling it? I put on the lacquer surface the line cut a thin dry remnant. On the line penetrate into the nail groove cutter, saw blade is made of dense metal. Click easy-easy to Polish filmed with a thin layer. Then the groove will be smooth and without chipping. It should be 1 — 1.5 mm wider than the separation of the teeth of a handsaw. If the varnish applied to both sides, cut two grooves, and then take the saw. Place the cut are treated with either a small plane or sandpaper.
P. BAKHAREV, Kiev
Recommend to read
"BLACK CAT" OF THE WEHRMACHT
Of course, the "Panther" is one of the most famous heavy tanks, took part in the Second world war. The catalyst for the creation of this not provided in the system tank weapons of the...
VACUUM CLEANER-FAN
Forest dwellers often have difficulties in the processing of cranberries, blueberries, cranberries. But a great helper in this case may be an ordinary vacuum cleaner. You only need one...