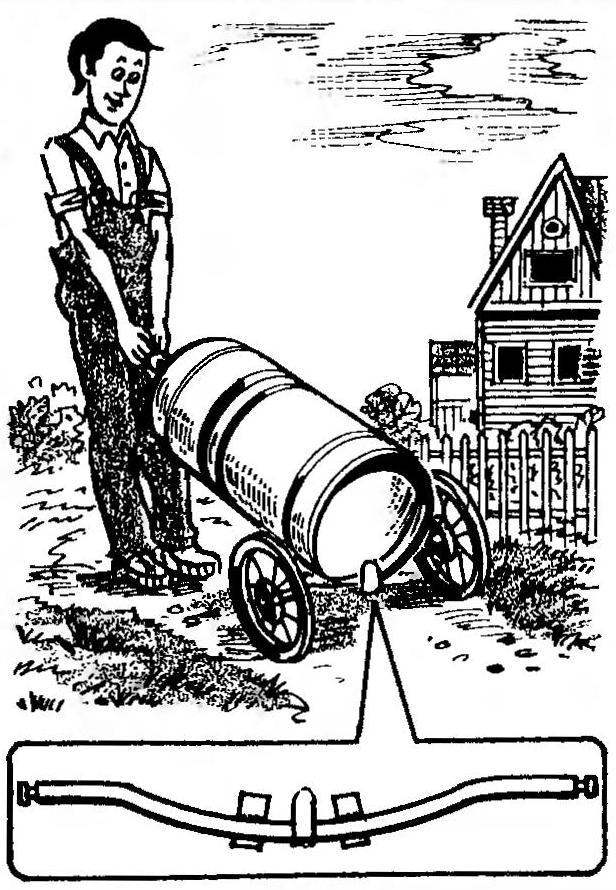 Even a teenager will be able to cope with a large metal flask of water or heavy gas cylinders, driving them to the house without the help of a truck, but only because that's such a simple removable device from the wheels of the buggy. Quite a few to bend the axle and weld it to the bottom of the support plate, and the top pin-blank range under the rim of the bottom of the bottle or jar.
Recommend to read
TRIANGLE TRUCK
If you don't have a truck to transport the suitcase, it can be easy to make it on their own. To a wooden plank (15Х10Х360 mm) attach two small wheels, and the other two straps (5Х40Х630...
AUTODRINKING FOR COLORS…
Water-demanding plants and flowers require frequent watering, which is not always feasible, for example, in the holiday period. Available way out of such difficulties is a simple device...