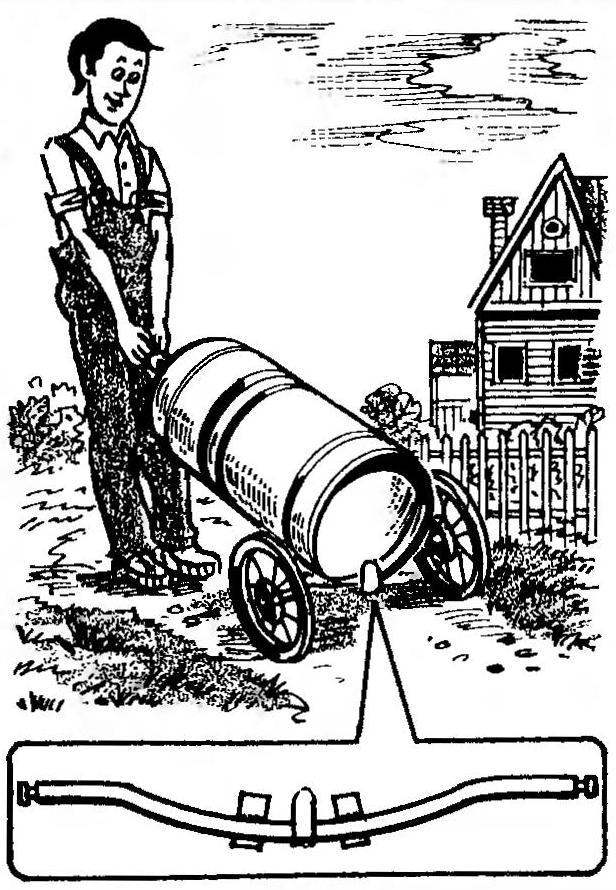 Even a teenager will be able to cope with a large metal flask of water or heavy gas cylinders, driving them to the house without the help of a truck, but only because that's such a simple removable device from the wheels of the buggy. Quite a few to bend the axle and weld it to the bottom of the support plate, and the top pin-blank range under the rim of the bottom of the bottle or jar.
Recommend to read
OF THE TWO "COMETS"
Conceiving a new microplane, any Modeler primarily decides which engine to put on it. One of the motors power is not enough, others too large, others strongly vibrate during operation....
RESERVES FREE FLIGHT
A simple design of the airframe suggested that the German model airplanes G. Jung and C. Rosa (Fig. 1). The model has good performance and can be built athletes having small practical...