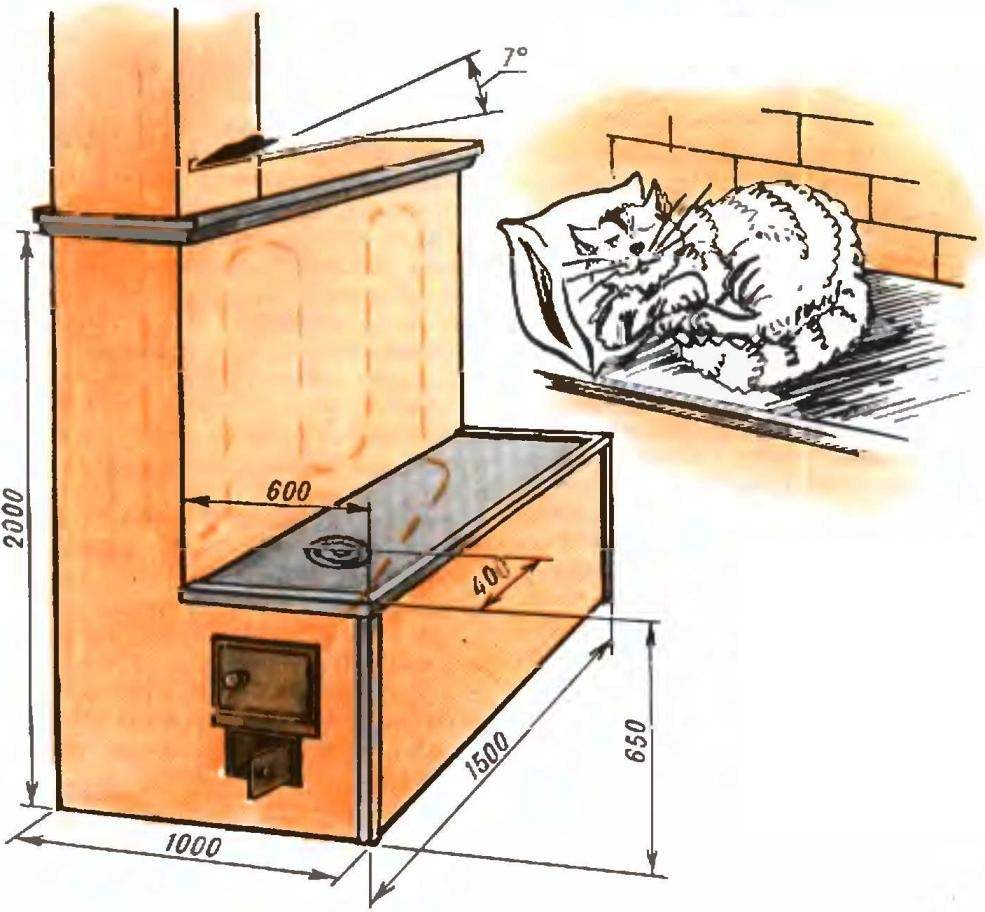 Oven is better to put. Built by the owner, it will serve him throughout life; only once in 7-8 years, it will have to be clean (soot typed 2-3 buckets, because the rate of increase of its thickness on the surface of the chimney up to 2 cm per year). So, oven-shield (Fig. 1). It has five wells and five turns of smoke. More of them should not do: be a bad pull, because the pipe needs to heat up — then it works like a hood (if for this purpose I had to set the blower motor, the power it needs to achieve 0.2 kW). Three turns too bad — large heat loss.
The cross section for the passage of smoke shall not be smaller than the area of brick laid flatwise. Heat loss when the furnace is inevitable (the temperature of smoke is approximately equal to 50 0C) and in compliance with all terms of the efficiency of the furnace will be about 77 percent.
Standard doors for the furnace (Fig. 2) need to Refine: cook them under boxes of 4 mm iron on the width of the brick; to boxes of welding strip (also from 4-mm steel) for anchoring them to the masonry. Box furnace door and blower is a better weld with one unit.