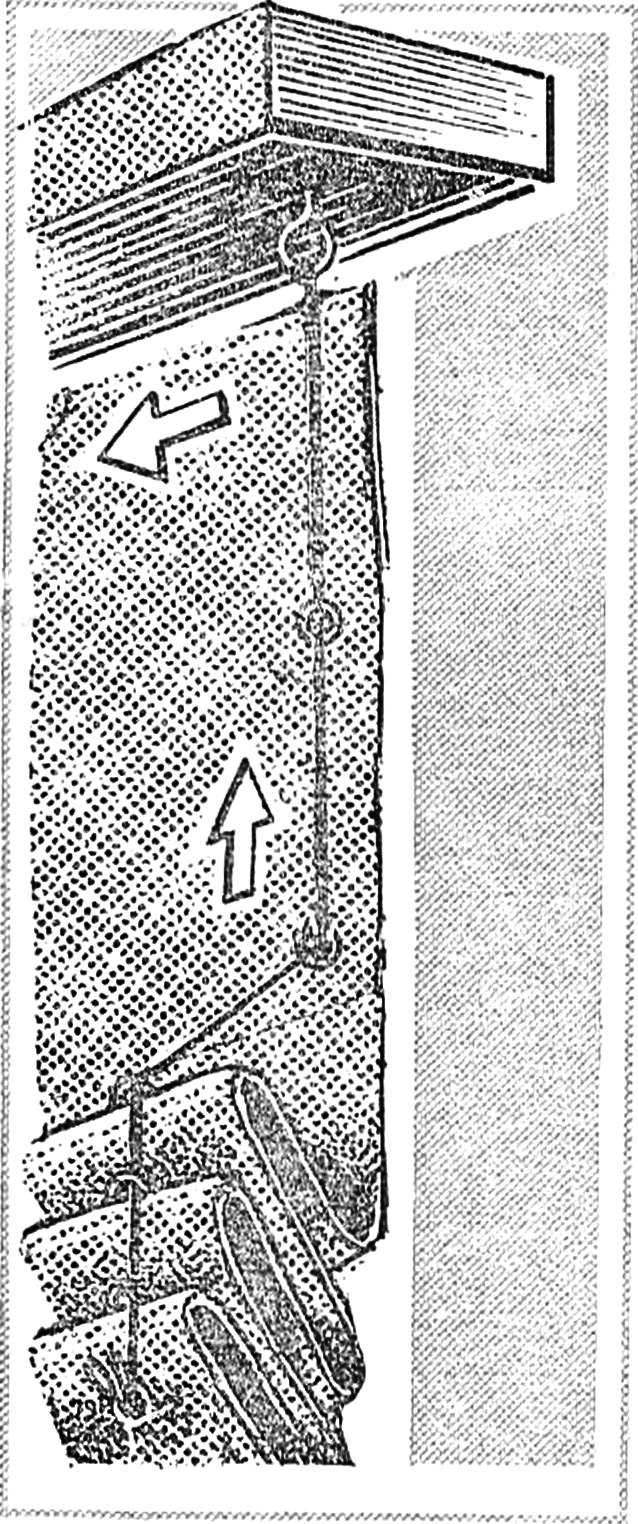 We are accustomed to the fact that the curtains should be spread out. For this there are special rods or strings, fastened above the window. Some of them are mechanized: it is necessary to pull the cord and the curtain goes to the side. It is convenient to use the same device and for lifting the curtains. For this to the back of each curtain must be attached a metal ring, and cornice hooks. Then through each row of rings missing the cord and fix it on the bottom. The free end passes through the hooks and serves to lift the curtains.
Recommend to read
SHOWER CURTAIN-"AUTOMATIC"
The popular hosts of all sorts of blinds and curtains on the Windows and interior doors, consisting of two sliding panels for a more decorative are hung on wooden rods with big rings. If...
LEASH FOR TRANSOMS
To open the window, crashed from a random gust of wind, usually set PA frame hooks or restrictive straps with a number of slots. However, the "hobbled" so the Transom is trying to "free"...