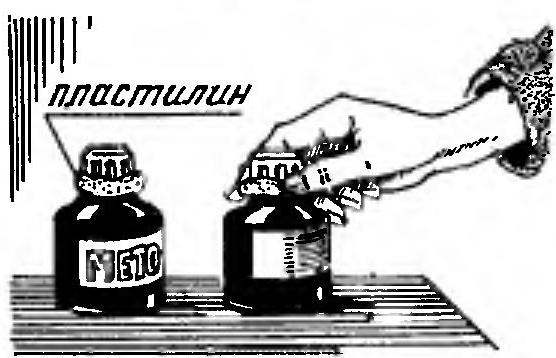 For better preservation of volatile liquid vials are usually recommended to clog with wax. However, it is not convenient, if the bubble has to be open often. It is better to use clay: the flagellum from it insulate the tube and eventually condense and thread.
A. VINOGRADOV, Mogilev, Belarus
Recommend to read
WHEN "SIX" — TRUMP
Car business class AUDI A6. Over the last few years readers of "M-K" have not had the opportunity to meet with the modern cars of the AUDI brand in our "auto show" "exhibited" Executive...
CHILD TO ADULT
The child imitates adults, and when the whole family sits at the table, he also wants to sit at a large, not for the child table. And then the mother to feed him. There is a special...