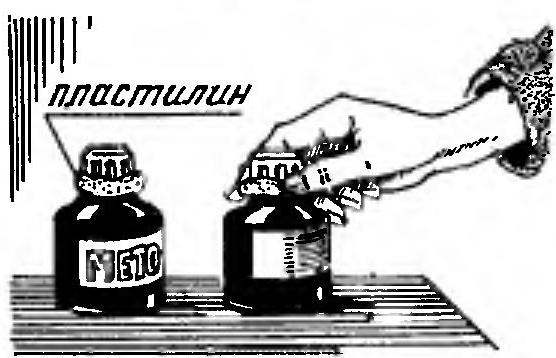 For better preservation of volatile liquid vials are usually recommended to clog with wax. However, it is not convenient, if the bubble has to be open often. It is better to use clay: the flagellum from it insulate the tube and eventually condense and thread.
A. VINOGRADOV, Mogilev, Belarus
Recommend to read
MAGNET AGAINST THE WIND
To open window the window is not closed under the impulse of the wind, it is easy to establish a kind of brake, which would not allow it to close, and left at least a crack. On the...
THROUGH THE BOTTLE INTO THE TANK
We tend to get rid of things that seem useless. But they say there are no rules without exceptions. Some items can be useful and after using them for their intended purpose. For example,...