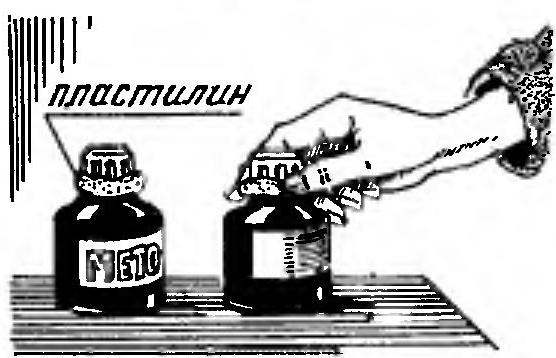 For better preservation of volatile liquid vials are usually recommended to clog with wax. However, it is not convenient, if the bubble has to be open often. It is better to use clay: the flagellum from it insulate the tube and eventually condense and thread.
A. VINOGRADOV, Mogilev, Belarus
Recommend to read
ON SAILING
Those who live near the water, the boat is as necessary as for other bike or car. Of course, experienced shipbuilders-fans are unlikely to descend to the boat, we want to bring to your...
TILLERS SIBIRYAK
Simplicity in manufacture and maintenance, reliability, versatility— these are the qualities that I wanted to achieve by producing tillers. Now, after two years of operation at the farm,...