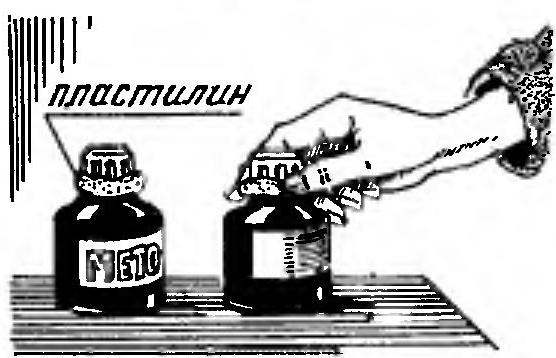 For better preservation of volatile liquid vials are usually recommended to clog with wax. However, it is not convenient, if the bubble has to be open often. It is better to use clay: the flagellum from it insulate the tube and eventually condense and thread.
A. VINOGRADOV, Mogilev, Belarus
Recommend to read
INSTEAD OF A WEDGE
Love tinkering in my spare time. Probably most often use the hammer, but the mounting of the striker on the handle with a wedge it seems to me unreliable. So I decided to make this...
TRACKED MOTORCYCLE.
The design — motorcycle, half-track course with the steering front wheel with a tire of low pressure and driven by caterpillar designed to be driven on the road, mainly in the summer and...