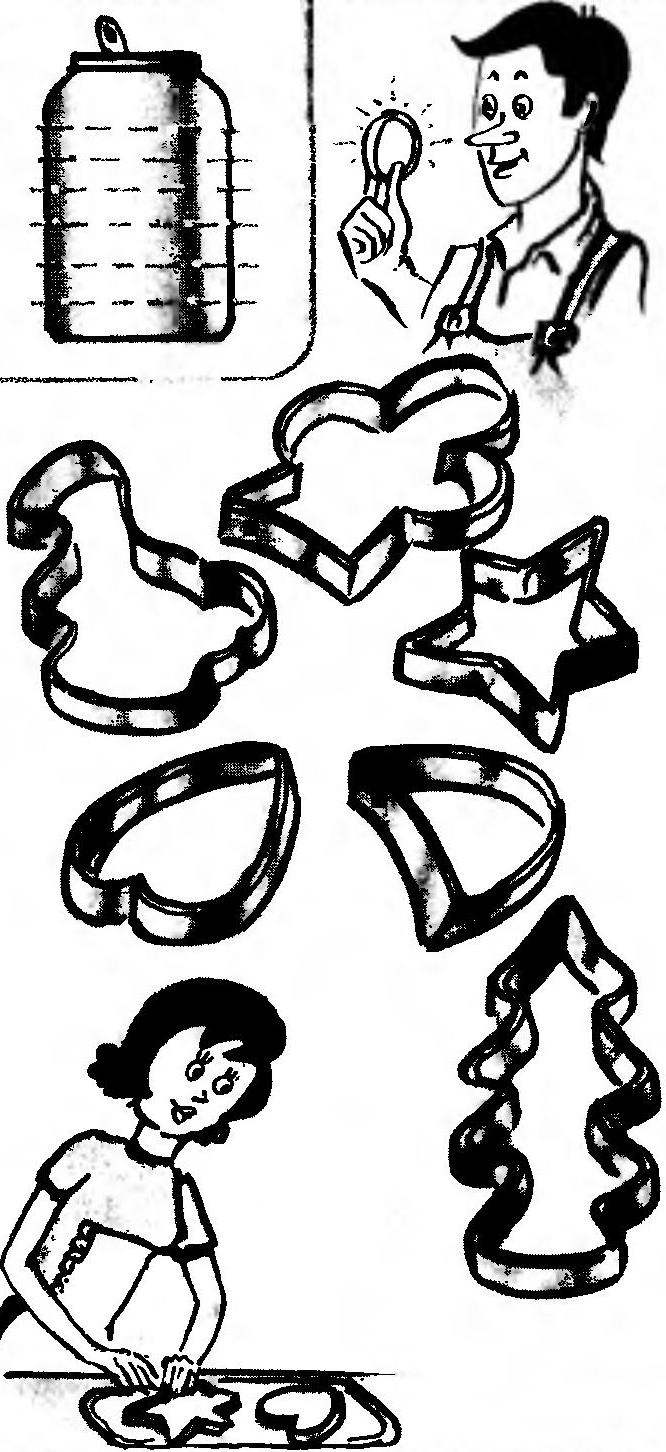 Now a drink is poured into small cans of thin aluminum. If such banks are carefully cut, even with scissors a few rings, some of them easy to bend a wide variety of molds for "cutting" from a sheet of dough a beautiful shaped cookie.
Recommend to read
CYCLING FOR SKIERS…
When winter comes, most cyclists have to put their cars on a trick. Snow and ice make the bike unusable for trips: narrow his tires are not suitable for winter conditions — it's not...
THE ELECTRICS IS TIME FLYING!
Flying model aircraft with electric motor is silent and doesn't poison the atmosphere with exhaust gases. Model spared from the shaking characteristic of internal combustion engines, and,...