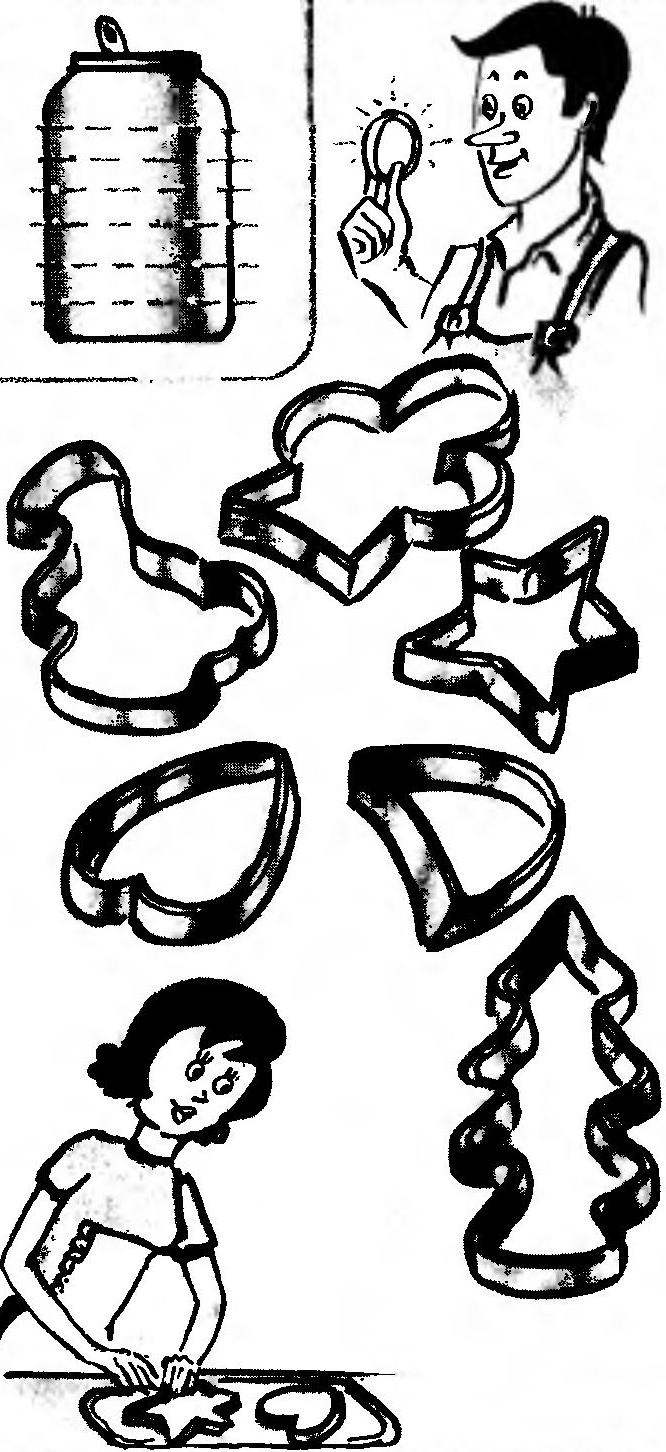 Now a drink is poured into small cans of thin aluminum. If such banks are carefully cut, even with scissors a few rings, some of them easy to bend a wide variety of molds for "cutting" from a sheet of dough a beautiful shaped cookie.
Recommend to read
TWO ROOMS IN ONE
If a family has two children, and their room has a small area, it is very convenient to arrange a place to sleep and rest of children in two floors. Bunk bed usually takes place in the...
TO FILE THIS LEG…
Of course, uneven leg shaking table and rasp or just something to put under her. However, it is better to correct the defect once and for all, having glued to any seat in the desired...