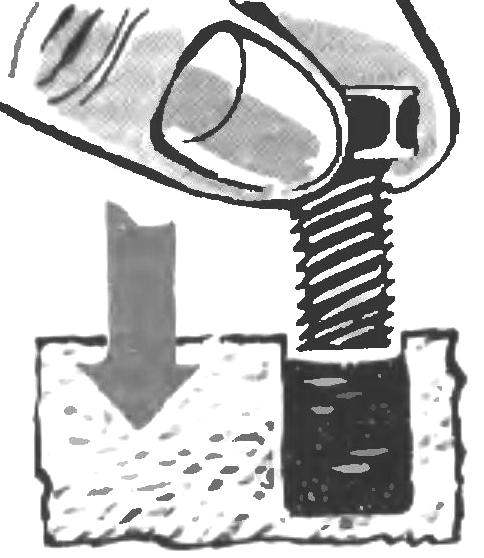 If the epoxy, pour it into a small container, place the bolt or screw, after curing of the resin poluchitsa ready nut. It is only necessary to pre-coat the threaded surface of any liquid lubricant. And to improve durability in an epoxy resin to introduce a filler, for example, aluminum powder. This method is convenient for fastening of wooden products: askozia hole, filled with sparsely get from the built-in furniture nut under the screw.
Recommend to read
TV FEEDS THE ANTENNA
Remote from the television station areas, in zones of uncertain reception of television signals of meter (MB) and decimeter (UHF) ranges have to install industrial television broadband...
TANK GREAT VICTORY
The history has disposed so that one of the greatest victories of the red Army in the great Patriotic war — the battle of Kursk was won at a time when Soviet armored and mechanized...