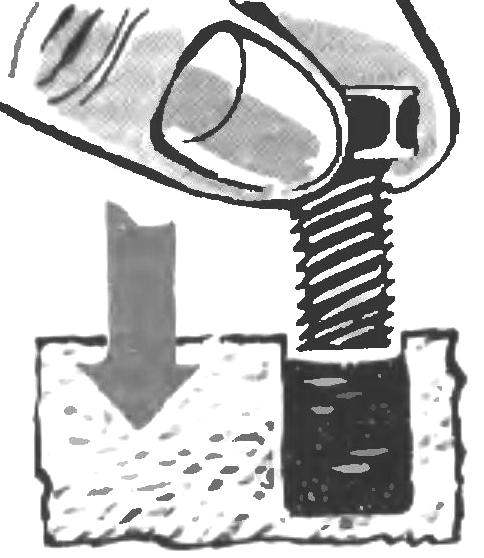 If the epoxy, pour it into a small container, place the bolt or screw, after curing of the resin poluchitsa ready nut. It is only necessary to pre-coat the threaded surface of any liquid lubricant. And to improve durability in an epoxy resin to introduce a filler, for example, aluminum powder. This method is convenient for fastening of wooden products: askozia hole, filled with sparsely get from the built-in furniture nut under the screw.
Recommend to read
THE FILE — CHALK
When processing a file soft metal (or plastic wood) in the notches of stuck particles of cutting material, which is not easy then to get rid of. This will not happen if you RUB the tool...
SET "COTTAGER"
A modern home cannot be imagined without books. In any apartment today your library: fiction, special literature, textbooks. This means you need cabinets, shelves. Sometimes hard to buy...