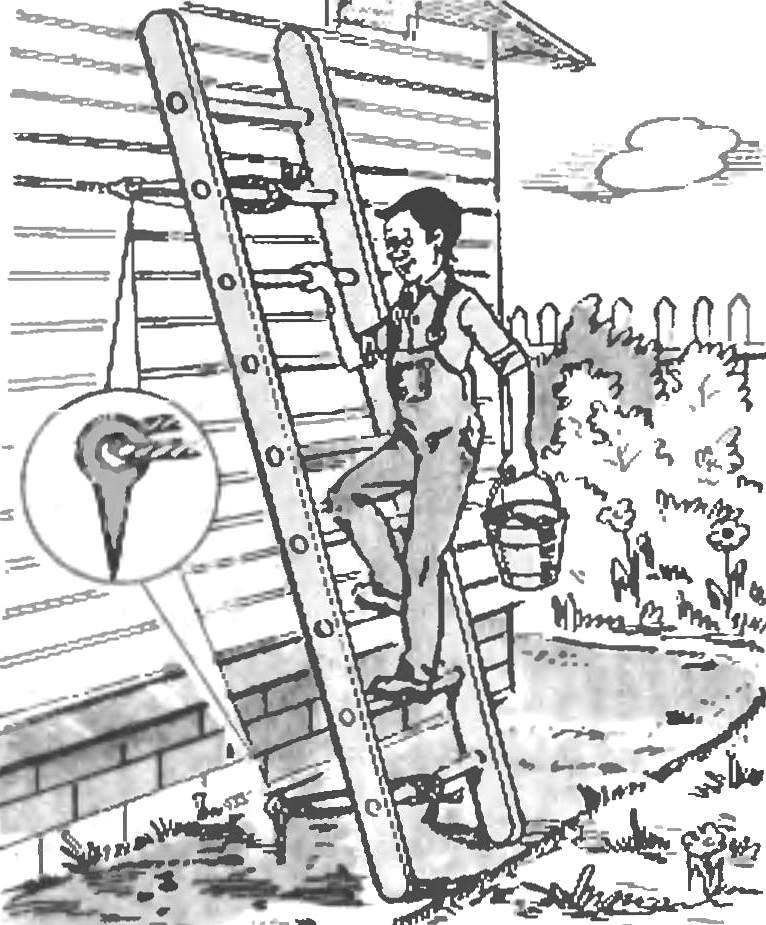 Not to "ring out" with the aid of a ladder leading to the attic of the garden house, make a special bracket with eyelet and install it or on the wall of the house, or in the concrete pavement. When you need to use the stairs, tie her with rope to the eyelet.
Recommend to read
DRAIN… ON "A LEASH"
To collect rainwater from the drain flooded the bottom of the wall and the Foundation, it usually put a barrel or descend from the roof a chain, playing the role of a "ladder" to calm...
DISAPPEARING STAIRS
Now, not only in large suburban homes or cottages tend to use pokrysheva space as the attic, even in small garden houses are cut in the ceiling hatch and equip the bedroom there (see a...