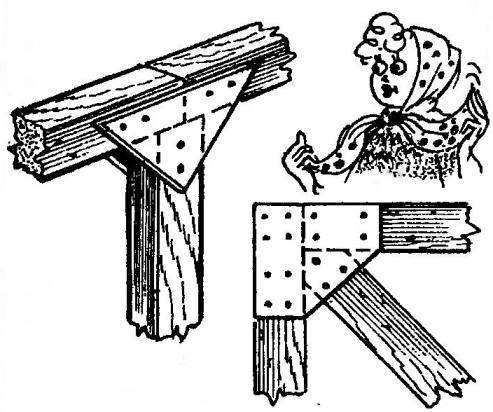 Sometimes you need to connect two wooden bars. And this is to carry out in detail a mortise and tenon or notching. However, to connect the parts, and using the plywood gussets and nails, using only a hacksaw and a hammer.
In the same way can be combined and three bars, leaving them intact (grooves, spikes and bruskami). It is important in the erection of temporary structures, which are subject to disassembly.
I. GLUKHOV, G. a R a n with it, Mordovia
Recommend to read
TO INCREASE THE CHIP
Often aluminum wire suddenly breaks off, so even in the most remote places, leaving a short tail, what about twisting can not be considered. In these cases, rescue is simple, but...
DROWN TO CONNECT
If the fastening of wooden parts and the screw will be less than their thickness, drill the recess with a diameter of under his hat, and the screw will "pull" to the second part,...