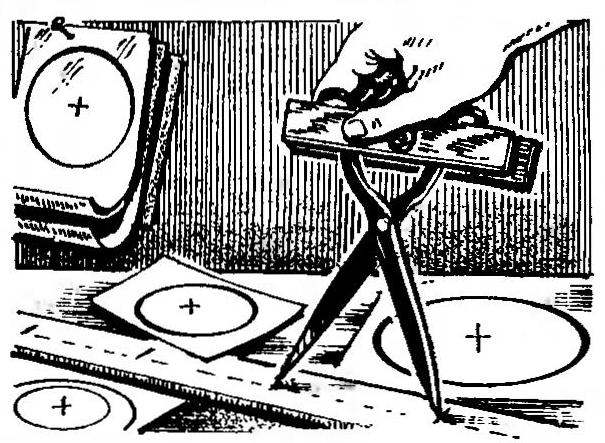 In this role, the scissors there may be in those cases where it is necessary to mark out the surface measure equal segments. It is enough to fix the ends of the scissors between two wooden slats, holding their bolt or just firmly pulling any cord. In this position, the scissors can be a circularly-cut for plywood, cardboard, plastic.
Recommend to read
THE HOOK OF THE NEEDLE
To restore the native line in the repair of belts, straps, bags, small hook. But knitting is too big, and thin enough to make yourself uneasy. I propose to use an awl with a tiny hook of...
A CIRCLE WITHOUT A COMPASS
The sister with the cutting it took to draw a circle the diameter of which more than allows a compass. Rescued... a school ruler, which my dad drilled hole (see figure). The first of...