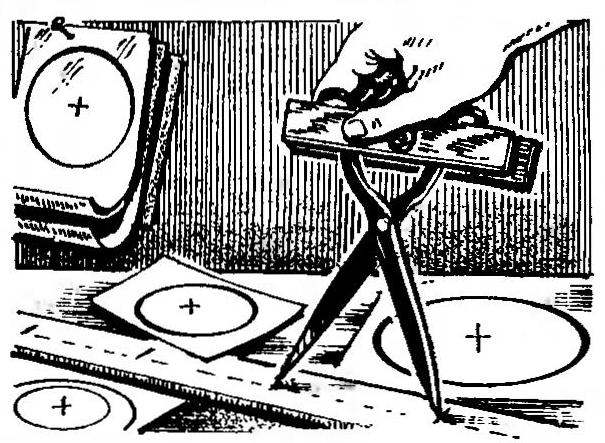 In this role, the scissors there may be in those cases where it is necessary to mark out the surface measure equal segments. It is enough to fix the ends of the scissors between two wooden slats, holding their bolt or just firmly pulling any cord. In this position, the scissors can be a circularly-cut for plywood, cardboard, plastic.
Recommend to read
A COMPASS CUTTER
Carefully cut a circle from the cardboard using scissors is very difficult. To help in this work can usually tsyrkul fixed in his foot, as shown in the figure, a razor blade.
AWL INSTEAD OF SCISSORS
You should not use a sharpened knife or scissors for cutting sandpaper. You only blunted their blades. Easier and more effective to cut the sandpaper with an awl or other sharp object on...