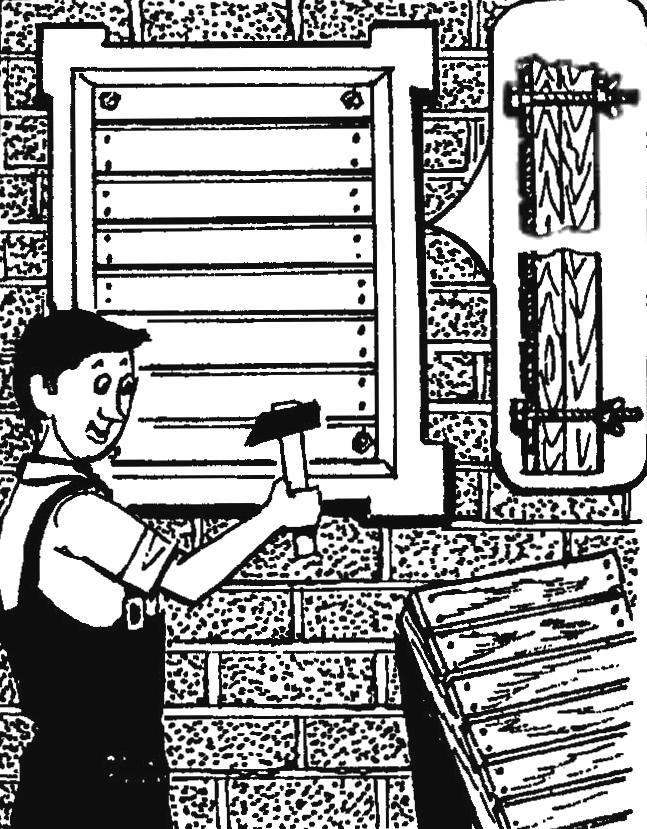 To protect the glass Windows of a country house remaining empty for the winter, is to make plug-in boards of the wooden slats of the type of fence. Bring them down on two bars in the size of the window is not difficult. To mount the shield on the window long through bolts, the nuts which are screwed from inside the building. These shutters hold and the desire of the treacherous enter the house hunters to others.
Recommend to read
RAILS ON THE TABLE…
For model railroad two rail strips are made from sheet aluminum. They need to be screwed to a wooden block. They mounted on the side bars of wood that make up the profile of the mound....
"BROAD-SHOULDERED" GOATS
If you have extensive repairs to the walls or ceiling, a ladder is not enough: we need a reliable platform. So, and goats, which will form master. To simplify this preliminary work, use...