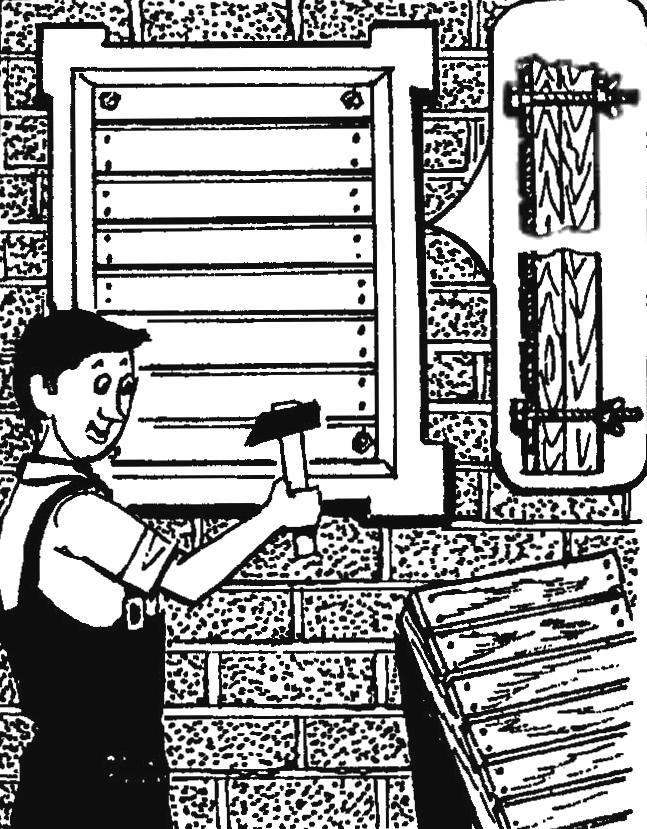 To protect the glass Windows of a country house remaining empty for the winter, is to make plug-in boards of the wooden slats of the type of fence. Bring them down on two bars in the size of the window is not difficult. To mount the shield on the window long through bolts, the nuts which are screwed from inside the building. These shutters hold and the desire of the treacherous enter the house hunters to others.
Recommend to read
UNDERWATER SHIPS AGAINST SUBMARINE SHIPS
In No. 12 last year, is dedicated to the development of the underwater of the pioneers in France, we elaborated on the competitive product engineer Mogh "pure" submarine "Z". Although...
SIMPLE DRYER
For its equipment fit any barrel Inside arrange mesh shelves outside the exhaust pipe with a valve on the bottom set the oil heater. Herbs plant or fruit first, provyalivayut in air and...