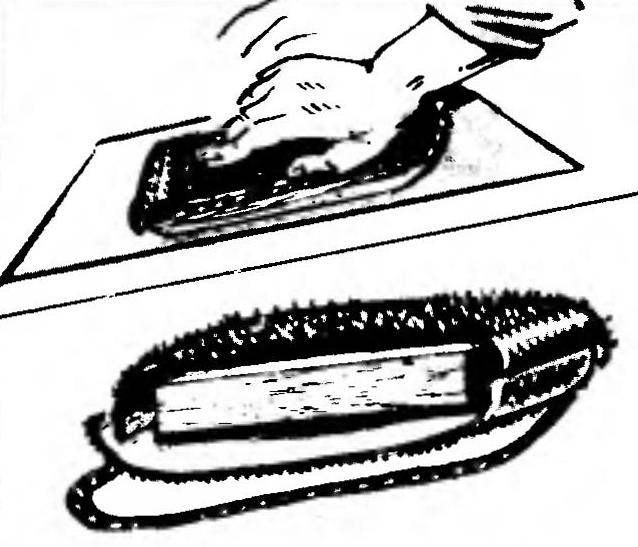 One of the tips you have offered a convenient method of attachment of sandpaper to the sanding block rubber ring. I began to strengthen them not only one skin, but two: one side of the bar — fine, with another — rough, for initial processing. It was very convenient.
Recommend to read
CAR? Air SUSPENSION!
In the taiga edges is not easy to do without the vehicle of the increased passability. Therefore, all-terrain vehicles have always held in high esteem. For example, I ride my both summer...
GREAT CUTTER
Many are in closets or in the attic old, as a rule, with black-topped, umbrella — worn, or simply out of fashion. Their spokes are made of good steel and had the shape of the groove or...