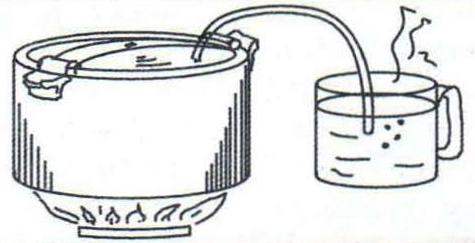 No, we are not talking about the latter-day method of processing products using existing industry liquid smoke (to taste qualities of such meats to speak of).
For natural smoked craftsmen have used… pressure cooker. It introduces all as it should be: sawdust, net stand for the product. But not to smoke in the room – the valve of the pressure cooker is put on the tube which end is lowered into a container of water: it neutralizes the smoke.
Recommend to read
THE PLOWMAN, AND THE REAPER
What a strange situation in our country, anybody can afford to buy a tractor — that it is not needed (well, except for fun in a rustic Villa), and to whom the tractor is necessary,...
INERTIA LAUNCHES…
Every year the competition is less you can see modelers who runs the micro internal combustion manually, without the aid of special starter. Often using mechanical devices, electric...