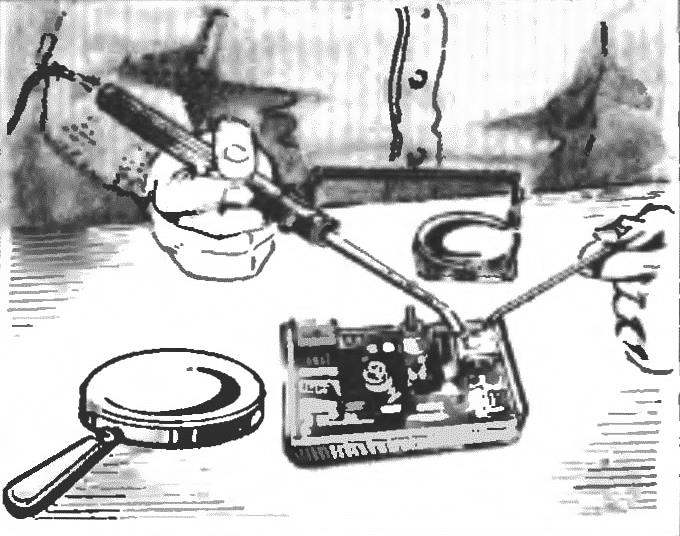 Anyone who ever worked Uborki or repair of electronic devices knows how the success of the quality and precision soldering. Great benefits this can bring the use of simple devices rectangular magnifying glass, secured with a wire bracket on the housing of the soldering iron.
Recommend to read
EKSPRESS-OPTIKA
"Bespectacled" they know that most victims are not glass and frame: breaks down on the bridge of his nose, bursts into tight spots. If no spare points, you can use a simple Express...
THIRD HAND
When working with such sensitive measuring instrument like micrometer, it is necessary to hold it with two hands — and what to hold on to what is measured! A kind of third hand may be...