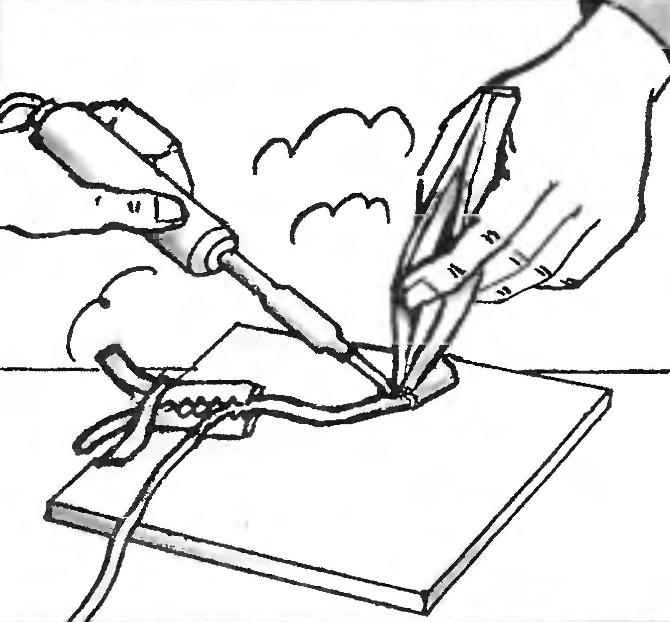 Metal "crocodile" attached to the soldering iron stand, will simplify the work when joining the two parts: it is held
one part, and the second is a tweezer, and you can safely solder.
Recommend to read
CASE FOR SOLDERING IRON
...can be made from scrap pipe of appropriate diameter. The case will protect the working part of the tool during storage.   S. CHIRIKOV, Tallinn
THIRD HAND
When working with such sensitive measuring instrument like micrometer, it is necessary to hold it with two hands — and what to hold on to what is measured! A kind of third hand may be...