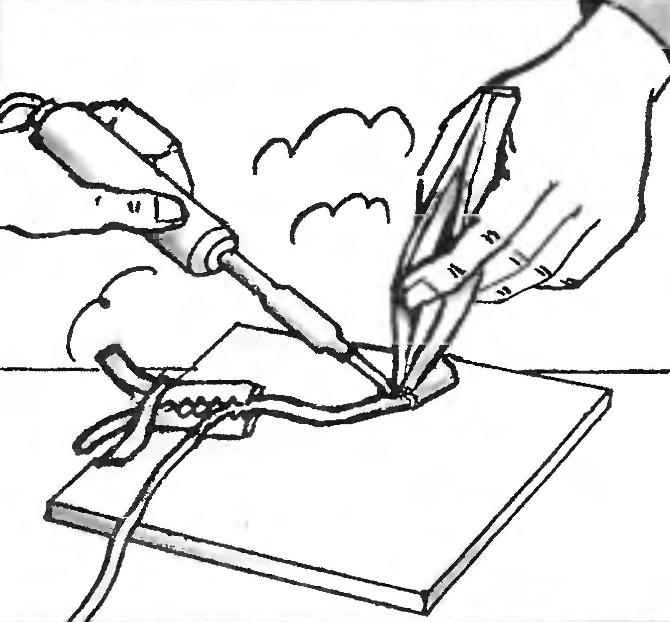 Metal "crocodile" attached to the soldering iron stand, will simplify the work when joining the two parts: it is held
one part, and the second is a tweezer, and you can safely solder.
Recommend to read
SHEET CONDUCTOR
If you have to saw a certain number of wooden rods with a strictly perpendicular end faces, it is advisable to pre-make auxiliary guiding means conductor. It is necessary to take...
"FLYING WING" REZINOMOTORNAYA
MODEL No. 1. This design is a continuation of work on improving the model, which is described in "M-K" (No. 1, 1972). For better aerodynamics it is applied to a fuselage of circular...