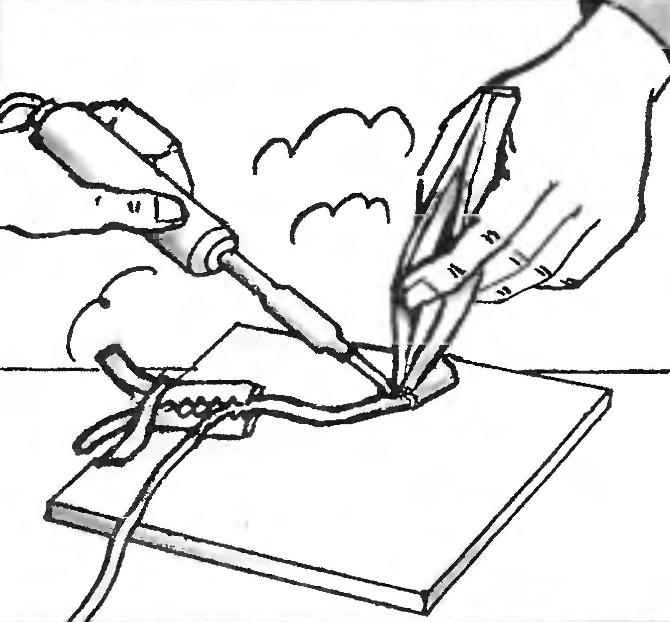 Metal "crocodile" attached to the soldering iron stand, will simplify the work when joining the two parts: it is held
one part, and the second is a tweezer, and you can safely solder.
Recommend to read
SHAVINGS – NO TOYS
If the plane piece of iron are induced to razor sharpness, and the Board you plane them, without knots n ROE, from the plane pours a silky ribbon chips such strength and beauty that...
NUT-RING
In commercially available furniture are widely used the connection of the horizontal parts from the vertical in the furniture bolts and nuts curved shape. located in special recesses. In...