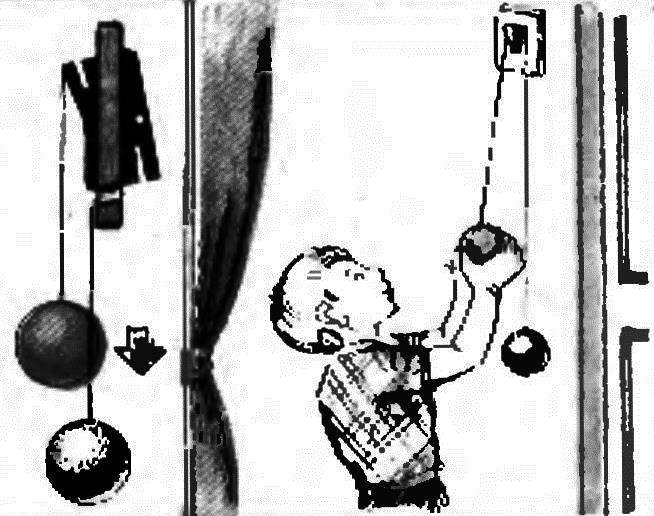 If necessary, almost any switch can be very simply converted so that they could be used by both adults and children. This will require a strong nylon thread and two balls of different color, for example from the old rattles.
The switch should be disassembled, remove the key and drill in it two holes like this show but the picture. One thread is passed into the upper hole in the bottom of the second, and then both are fixed in epoxy Keem them. Further, the switch is going, cords are cut at the growth of your child and they fixed the colored balls.
Recommend to read
MICRODRILL OF THE COMPASS
Often, while working on a model of a ship, I have to drill holes with a diameter less than one millimeter. To this end I have produced a handy drill machine. Maybe someone wants to make...
GLASS, WITH LOCK
To prevent access by children to "adult" or colecciones books stored in a shelf with sdvizhnye glasses will help ordinary furniture lock with retractable tongue and bent from steel...