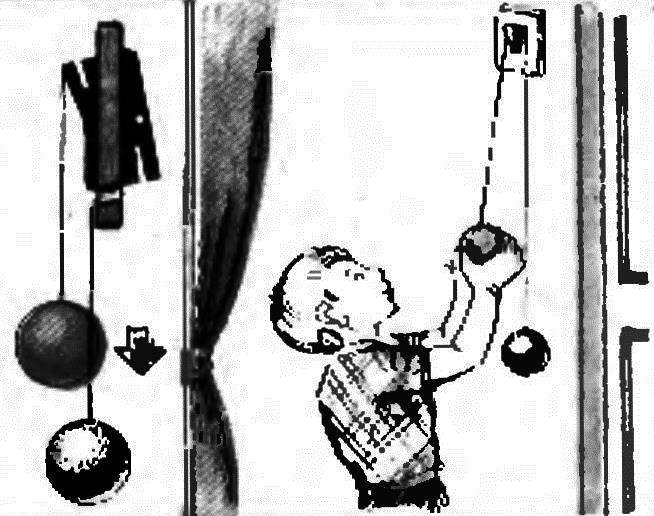 If necessary, almost any switch can be very simply converted so that they could be used by both adults and children. This will require a strong nylon thread and two balls of different color, for example from the old rattles.
The switch should be disassembled, remove the key and drill in it two holes like this show but the picture. One thread is passed into the upper hole in the bottom of the second, and then both are fixed in epoxy Keem them. Further, the switch is going, cords are cut at the growth of your child and they fixed the colored balls.
Recommend to read
PETROL ROAD
Kerosene Primus "Record" for a long time I had in the garden house. At first I wanted to throw it away, because kerosene is now even in the village rarely to be found, but then changed his...
FLYING AT A HEIGHT OF INCHES
In the Soviet and foreign scientific and popular journals have repeatedly reported Nicoleta apparatus-ekranoplan, including the Soviet pilot the rescue boat amphibious ESKA-1. This car...