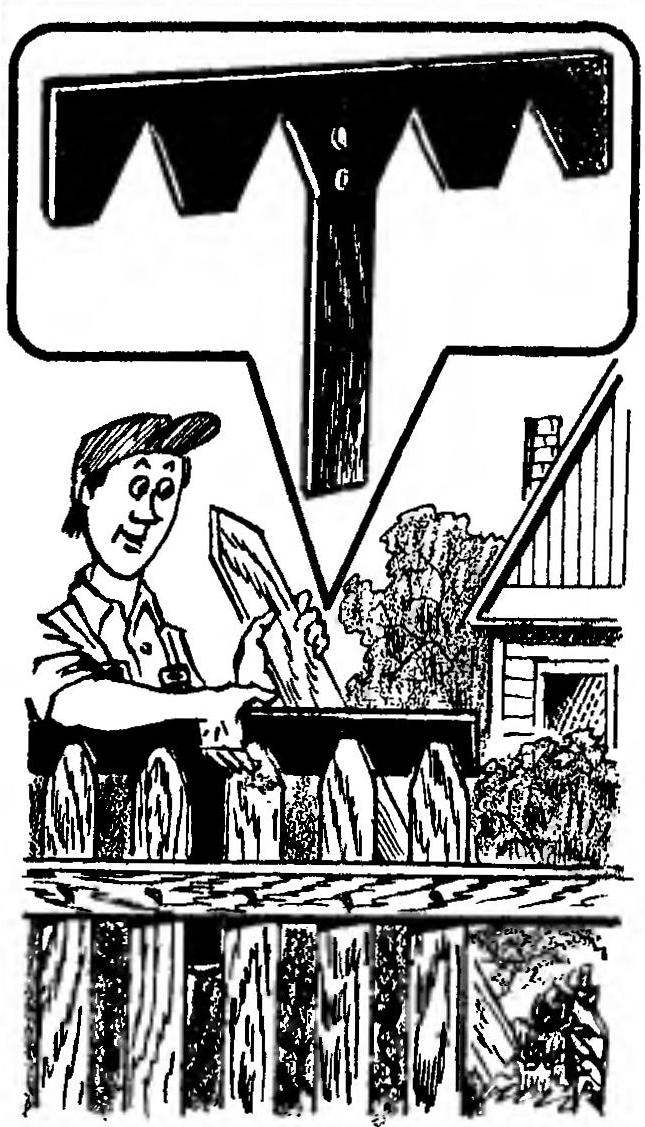 The slats at different heights, the distance between them varies — and is already spoiled the impression of a botched fence. To avoid this, I made a controller-gon, on a vertical bracket which is attached horizontal tines. The device will help make the fence straight and beautiful.
Recommend to read
THE BRACKET FOR THE BUCKET
To facilitate the painting of the fence will help the simplest bracket to the bucket.
FOOT IN AID
To remove or hang on the door hinges alone — for many, this becomes an intractable problem. Make the device shown in the figure, and the case will move forward.