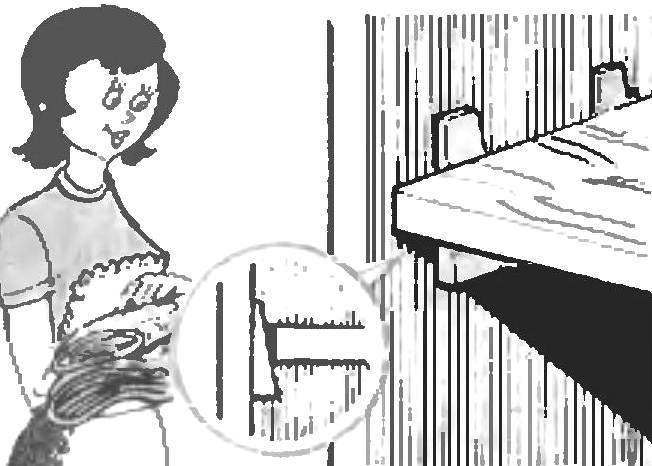 Not always rack shelves require a stationary position. Temporarily any of them can be attached using derevyannyh wedges placed in the gap between the flange and the wall of the Cabinet.
Recommend to read
A SKEWER FOR… WALLPAPER
Most of those who have decided to paste over the wall Wallpaper flat on their own, most often the whole day "bow" to each ordinary cloth, usually as a pack of cut of the Wallpaper...
ICE IS NOT TERRIBLE
Suddenly hit a thaw after a frost can cause a lot of trouble. On the sidewalks and the streets turned into a real ice rink, go is not easy, especially for the elderly. But ice is not...