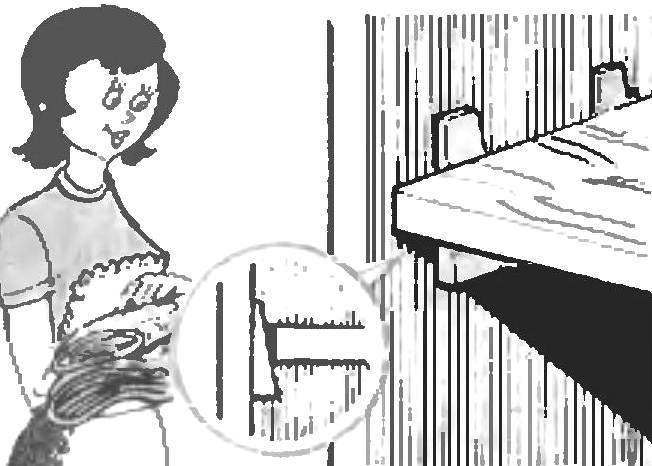 Not always rack shelves require a stationary position. Temporarily any of them can be attached using derevyannyh wedges placed in the gap between the flange and the wall of the Cabinet.
Recommend to read
THREE BLADES ARE MORE RELIABLE
We continue to publish models of rotochutes — winning flying competition for the Cup named after S. P. Korolev. Model Cup holder yurtaeva S. (Moscow) are described in the...
KICKSTARTER – "THE MOUSE"
A few years ago I built my children a little micro-car. Called him "mouse". Readers of "Modeller-designer" know him for publication in the June issue of the journal for 1980. ...