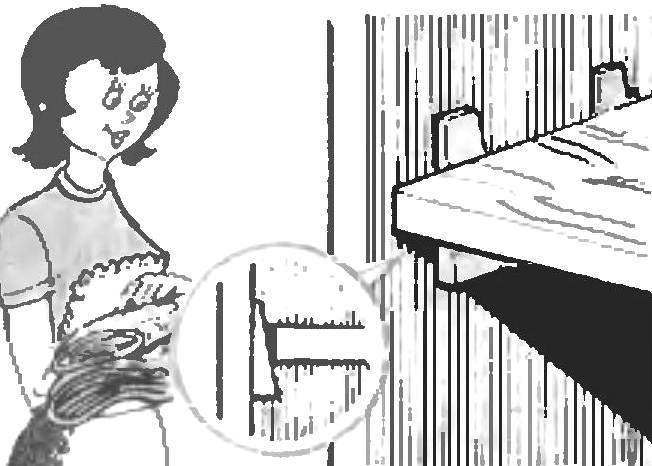 Not always rack shelves require a stationary position. Temporarily any of them can be attached using derevyannyh wedges placed in the gap between the flange and the wall of the Cabinet.
Recommend to read
FOR SEA-BUCKTHORN
It is no secret that collection of sea buckthorn is labour intensive. However, it can be considerably easier, having made a simple jig from headpin, attached to the end of the stick.  ...
DIAMETER IN THE GRIP
Sometimes the drills, especially in the already served, without distinction, the marking indicating the diameter. It would seem that to define it is only possible with a micrometer. But...