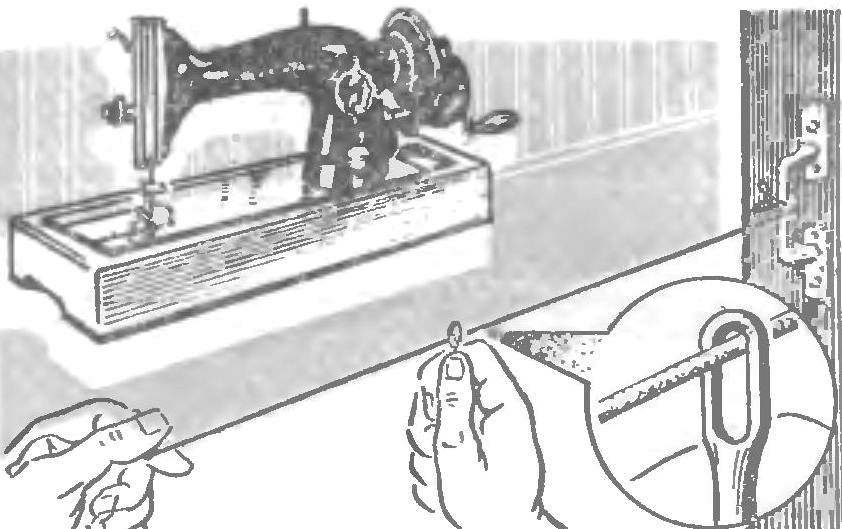 It happens that brand new, just bought at the store needles for sewing machines cut the thread. This occurs due to the sharp edges of the eyelet. To whittle away the edges of the conventional or diamond needle files is impossible, and using the very same threads, grated pasta GOI, presents no difficulties. This is done as follows: one end of the thread fixed, for example, on the door handle, and the second is passed through the needle eye and stretch hand. A few quick movements of the needle along the thread, and the edge of the ear will no longer cause disruption.
V. SARAPIN, Tambov
Recommend to read
POTICA AND BROACH
Deformed copper or brass wire you can make a perfectly smooth and straight in just a minute. Board hammer in a few nails to pass through them the wire, as shown in the figure and stretch...
"GENTLE" LAKE
For watering flowers in pots and the first weak sprouts of seedlings I have produced a gentle sprinkler system that gives a thin continuous trickle Effect is explained by the...