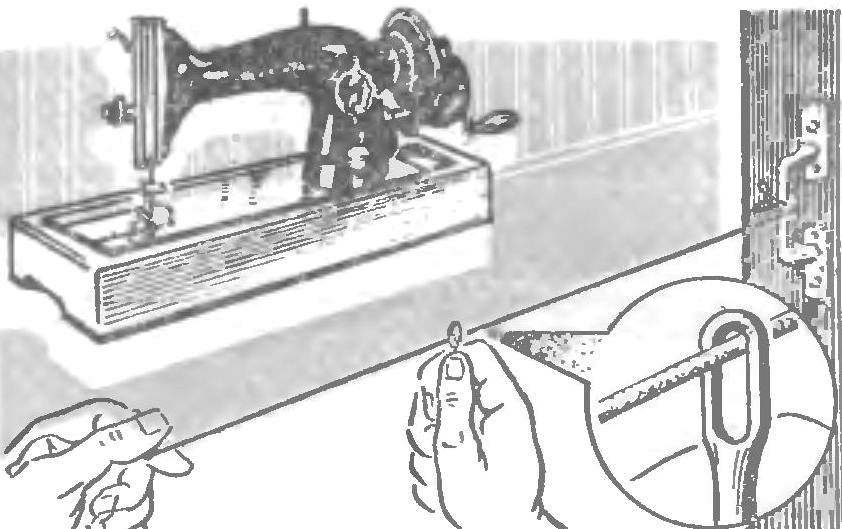 It happens that brand new, just bought at the store needles for sewing machines cut the thread. This occurs due to the sharp edges of the eyelet. To whittle away the edges of the conventional or diamond needle files is impossible, and using the very same threads, grated pasta GOI, presents no difficulties. This is done as follows: one end of the thread fixed, for example, on the door handle, and the second is passed through the needle eye and stretch hand. A few quick movements of the needle along the thread, and the edge of the ear will no longer cause disruption.
V. SARAPIN, Tambov
Recommend to read
WHERE WAS THE THREAD
Many hams are faced with the problem: the drilling micro-holes in the manufacture of printed circuit boards! Drill a small diameter even in the cities is rare, and they often poma. My...
THE HOOK OF THE NEEDLE
To restore the native line in the repair of belts, straps, bags, small hook. But knitting is too big, and thin enough to make yourself uneasy. I propose to use an awl with a tiny hook of...