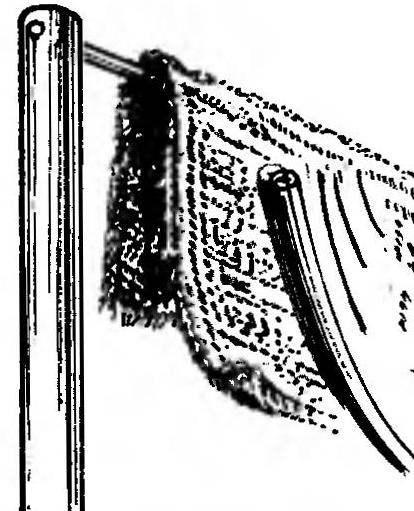 The spring was under the carpet near the construction site. At the most, as they say, wrong time I broke a carpet beater. How to replace it? Looking around in search of any stick found sticking out of a trash heap the end of the thick electric cable. Pulled the cable (it was a length of about 1 m), cleared it and began to beat out a carpet. And you know, it went even better than before. For the mass and flexibility of an improvised rug beater seemed much easier factory.
Recommend to read
CAPACITORS-GEMINI
Often, in order to work in a range of electrical oscillations of sound frequencies it is necessary to select the same capacitors. This and various or balanced bridge circuits, and is...
BATH FROM LOGS
Bath is not only a place where you can spend time in close company of friends, had a good warm up and whip each other with brooms, she also serves indispensable functions to improve...