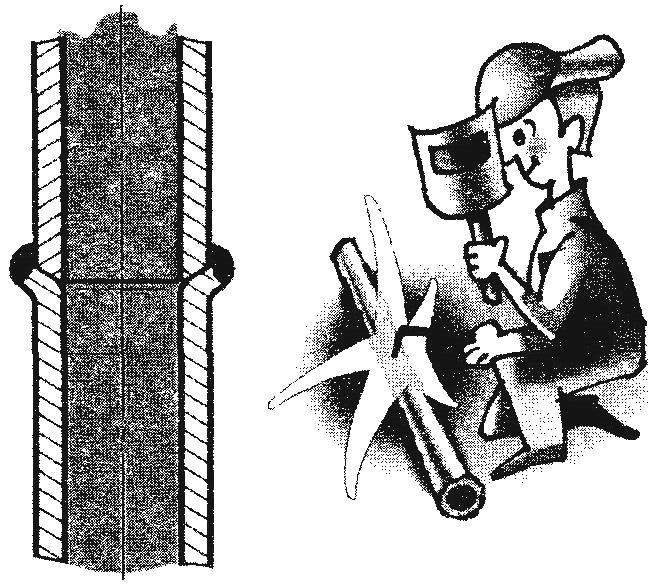 Famous people often have to lengthen the pipe, welding them. Typically, the junction is covered with coupling (length of another pipe, the inner diameter of which is slightly larger than the outer diameter of the connected), and it ends scald the details of two circular seams. Well, if there is at hand a suitable clutch? There is another way of welding joints. In this case, the end of one pipe is heated in a flame red glow and flare mites, and the other pipe is removed with a file deep chamfer. Then join pipe and weld in a circle. This is especially convenient method when connecting pipes of different (but close) diameter, and when working with gas welding.
E. and V. KAZAKOVA, Saransk
Recommend to read
OR ICE
For a uniform bending of the tubing, especially thin-walled, usually filled with sand. But it may happen that at the right moment it will not be on hand. In this case, it is possible to...
INTERTUBES
If you have under the sink plumbing fittings is not covered — to hide all this ugly picture will be easy and simple if you use a thin plastic sheet, from which it is easy to twist the...