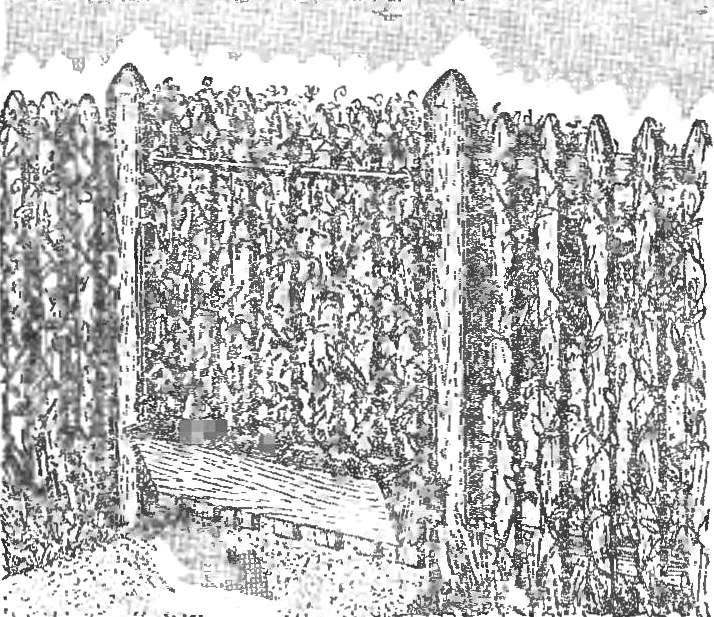 Offer the gate invisible to the cottage or a garden cottage with a hedge of thick bushes. The gate itself is made as usual rectangular frame with a brace, and stuffed on top of her fence. But from the front bottom to it is attached a narrow box of soil in which planted with vines or flowers: growing, they will close the gate.
V. JERZAK, a student of 4-th class, Tashkent
Recommend to read
"SKYSCRAPER" CARAPINA
It appears that the model of the master of sports of the international class from Murmansk A. Carapina can rightly be considered the perfection of technique in the class of S1A and...
Po-2 (U-2)
Training U-2 aircraft - single-engine biplane of wooden construction with fixed landing gear, was designed at the factory number 1 in Moscow under the leadership of H. H. Polikarpov. His...