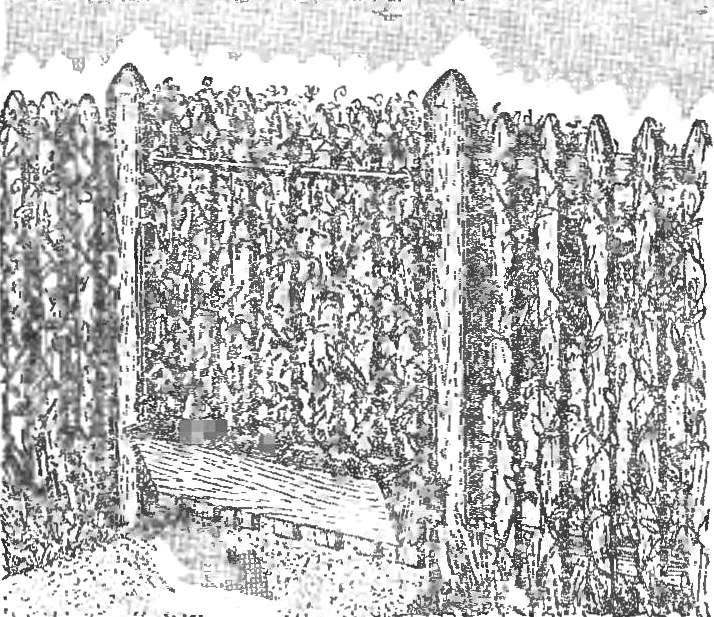 Offer the gate invisible to the cottage or a garden cottage with a hedge of thick bushes. The gate itself is made as usual rectangular frame with a brace, and stuffed on top of her fence. But from the front bottom to it is attached a narrow box of soil in which planted with vines or flowers: growing, they will close the gate.
V. JERZAK, a student of 4-th class, Tashkent
Recommend to read
CORKSCREW FOR BEARING
How diverse is pressed in units of parts so numerous and adaptations for wheel — pullers. However, the majority of them operates on the principle of ejection. Well, if the part is...
GARDEN "HAIRDRESSER"
I worked as a mechanic gardening vehicles, or simply petrol lawn mowers. Often had to cut the grass and shrubs in inconvenient places, and in restricted areas. And the existing braids...