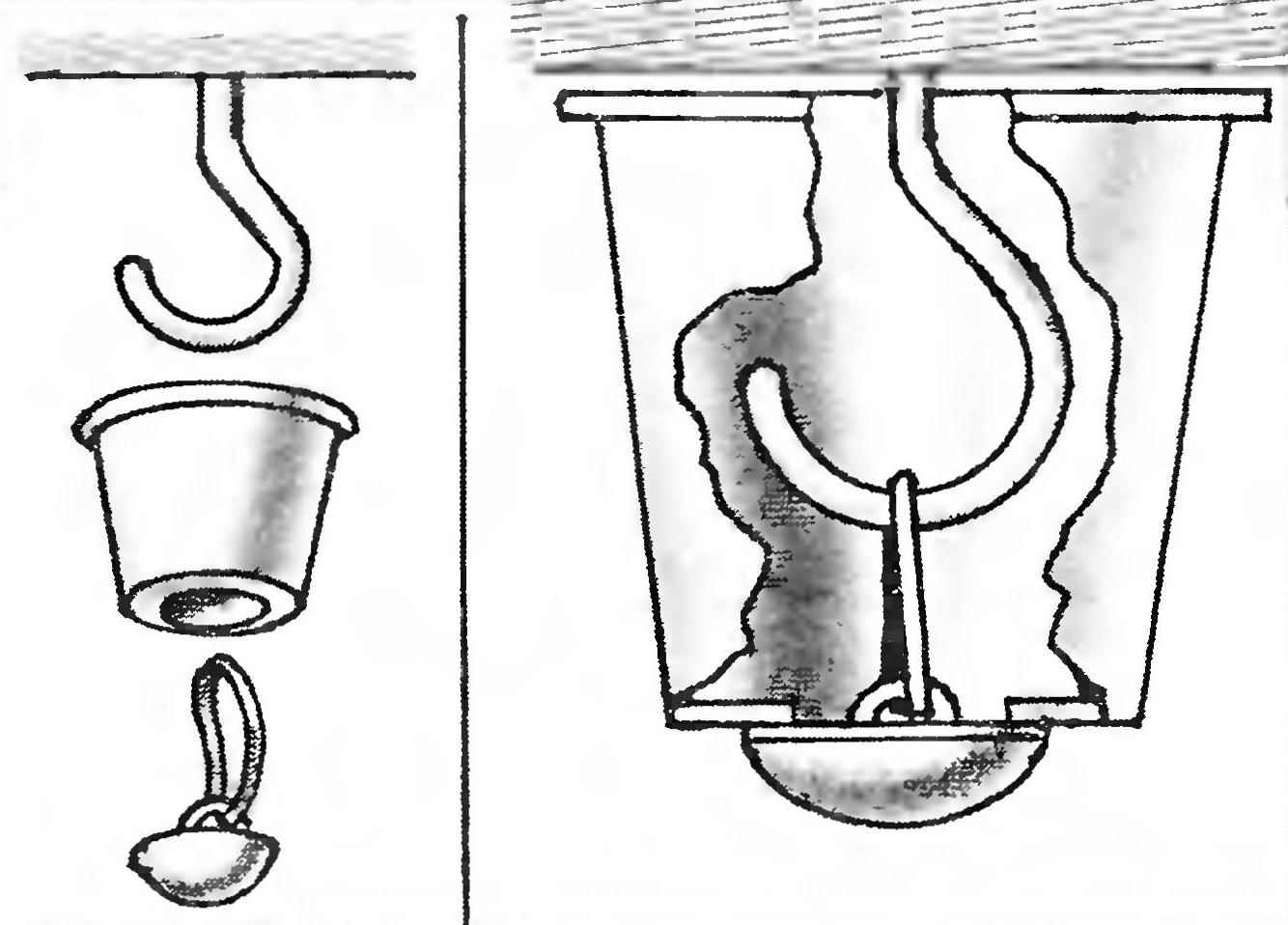 A hole in the ceiling with wires to connect the chandelier is not always used, especially in popular today posted the lighting from different lamps, sconces and floor lamps. The easiest way to decorate the place with white plastic cups disposable, elastic bands and buttons.
As is clear from Fig.
Recommend to read
FIRE BURN
When the firebox of the fireplace or stoves in the country wood raw material to the combustion process from time to time it is necessary to control: throw the wood, increase craving,...
"VICTORY" IS GETTING ON SKIS
In 1959, the USSR Ministry of communications has ordered the design Bureau of the famous Builder of helicopters N. I. Kamov unusual for this size car — a snowmobile. Developers were...