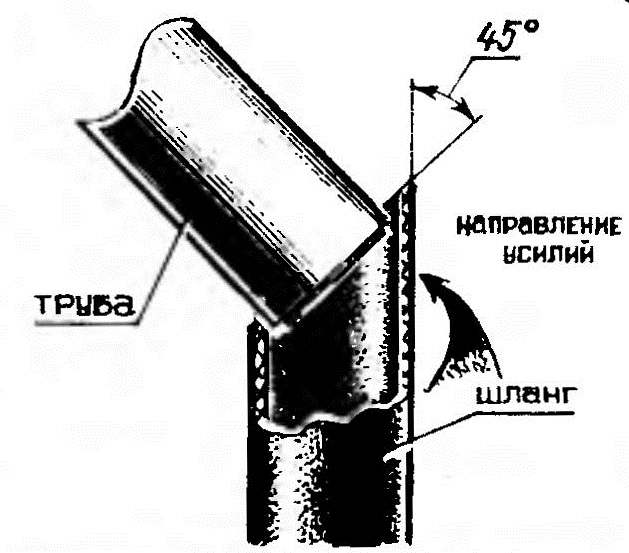 It is sometimes necessary to put a rubber hose on the pipe, the outer diameter of which is somewhat larger than the inside of the hose. Will be able to help out a little trick: just cut the hose end at an angle of about 45 degrees.
Recommend to read
COUNTRY TURNTABLES
Favorite home gardeners have always been turntables rattles, driven in rotation by the wind — they are designed to repel moles and other rodents that can damage the roots of the garden...
TACTICAL SIXTIETH
(Model-a copy of the R-17). In October 1950, S. P. Korolev, the former at that time Chief designer of the Department of NII-88, involved in the ballistic long-range missiles, appealed to...