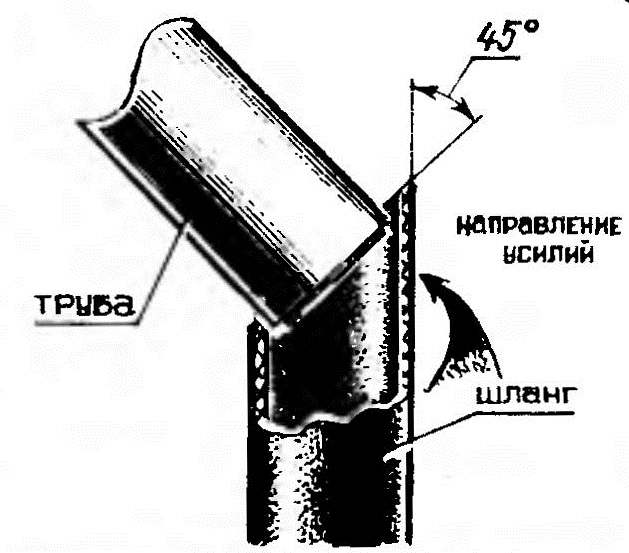 It is sometimes necessary to put a rubber hose on the pipe, the outer diameter of which is somewhat larger than the inside of the hose. Will be able to help out a little trick: just cut the hose end at an angle of about 45 degrees.
Recommend to read
AND HANDS INTACT!
Sharpen the saw — a simple matter, but it has the potential to injure your fingers on the sharp teeth. Use a cut rubber hose. It is sufficient to cut: it up and push on the part of the...
NOT WATER, AND CLEAN
To the well-known options for self-cleaning clogged sewer pipes want to add your own, repeatedly proven in practice. I use for these purposes gofrirovannyi plastic hose, usually used for...