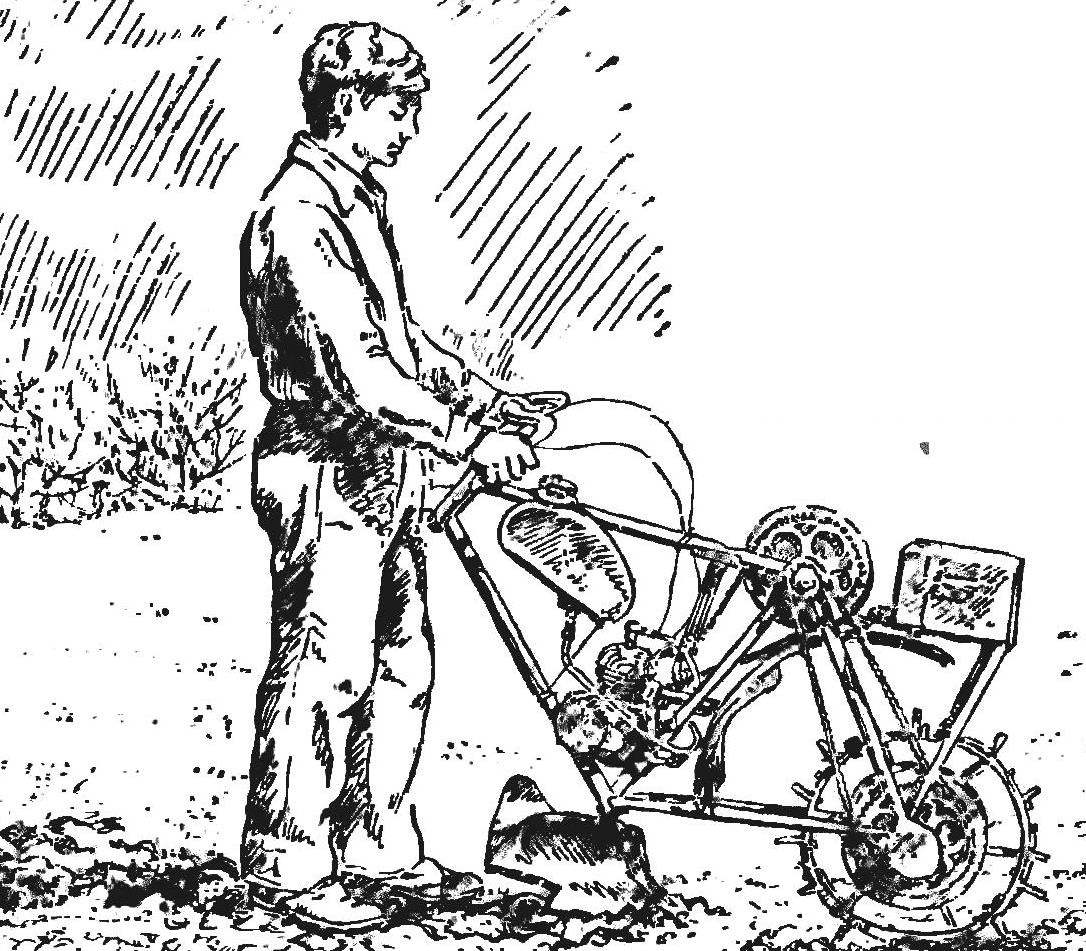 For many Amateur designers is one of the most challenging elements is the frame. On it are mounted the main aggregates, it determines the strength and dimensions of the future car. And to make the most simple and reliable — welded — not always possible. That's why published in one of issues of "Panoramas "M-K" design of motor-plow assembled on the base frame from the bike, interested many of our readers. About your veloplugs created by podcast magazine, says our reader of the Kharkiv region, V. A. Zayets.
To make the motor-plow me like a long time. And when I saw in the magazine photo of the unicycle of the user collected on the basis of Bicycle parts, decided to build the same.
It is arranged simply: on the upside the frame from a road bike set engine D-6, and the rear fork homemade metal wheel with high cleats. The rotation of the wheel driven two-stage chain transmission via an intermediate shaft, which performs the role of Cycling karetka. On the left tail shaft it is attached Bolsa pedal sprocket, and machined the right end is welded to the hub and wheel volosistoe. The tension of the first goal, connecting the engine with a large sprocket carriage, you can adjust additional video: its axis is fixed in the groove of the plate bracket. The second circuit, which transmits rotation from the carriage to the wheel runs on its original site, only asterisks are reversed: the intermediate shaft is small, and the wheel hub. This transmission has a large gear ratio and provides the required wheel torque.