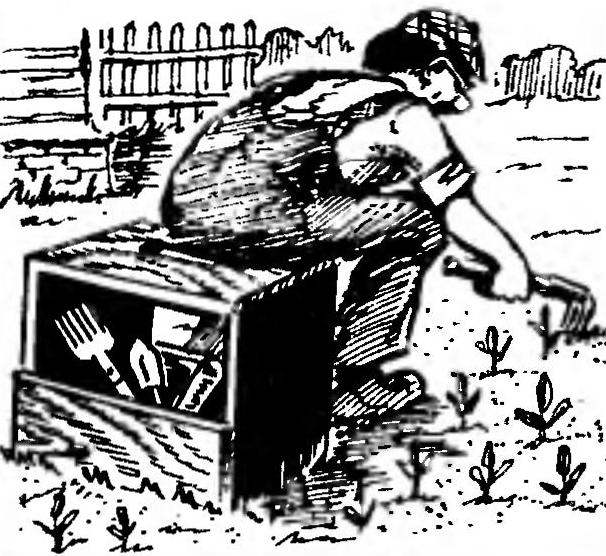 Have a gardener to care for plants, a lot of small additional tools, which need to have on hand while working in the garden.
Here's a simple box will not only serve as a convenient instrumentation for carrying and storing all kinds of rippers, scissors, shovels and rake. It is also a small chair, by which not so will hurt your feet and back.
Recommend to read
LOOSEN CLIP
Today there is no problem with the acquisition of standard garden tools, whether a shovel, rake, hoe. However, some work to do with the special tool still more effective: the performance...
BOX GARDENER
Use any small box or put together a specially — is a great help to someone have a lot of mess in the beds. Such a box will serve as a convenient bench, and as a tool kit.