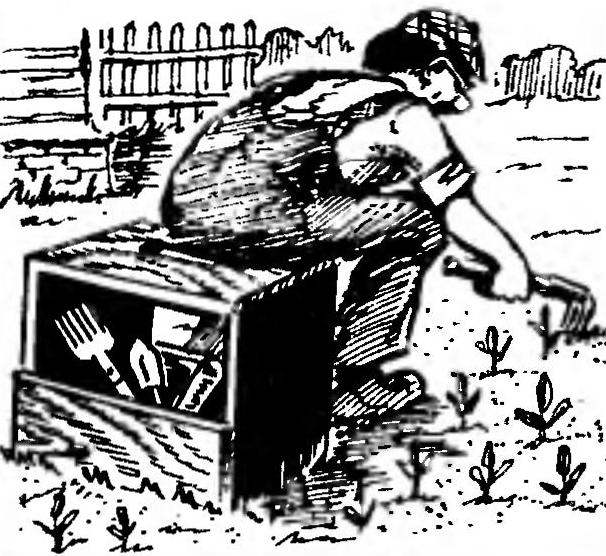 Have a gardener to care for plants, a lot of small additional tools, which need to have on hand while working in the garden.
Here's a simple box will not only serve as a convenient instrumentation for carrying and storing all kinds of rippers, scissors, shovels and rake. It is also a small chair, by which not so will hurt your feet and back.
Recommend to read
THREE-PHASE — IN HOME NETWORK
"For the treatment of infield has decided to replace the tiller internal combustion engine electric. Already got polutoraterabaytny the motor. But it is three phase. How to connect to...
FOR WELDING, START-UP AND CHARGING
For more than ten years, using a homemade device proved during welding, cutting metal sheets with thickness from 0.6 to 12 mm, the power at the time of starting the engine of a motor...