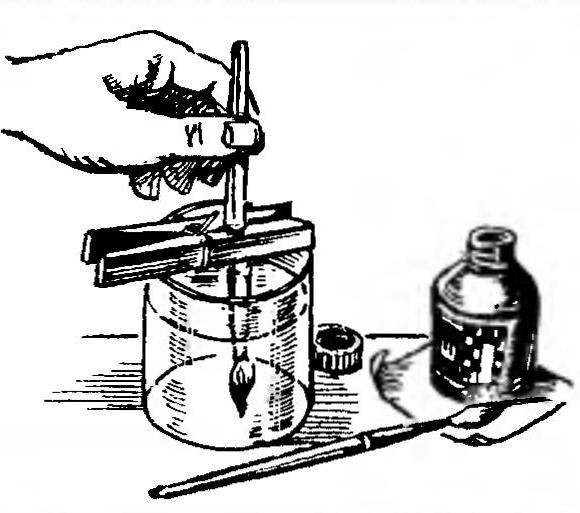 Do you use a graphic artist and pen, a capillary tube or a thin brush in between work, it is desirable to attach them so that they do not stain and do not dry out. In these cases, rescue of a conventional Laundry clothespin: the tool can be suspended in a glass of water or bottle of ink or paint.
Recommend to read
ECONOMICAL VELOPLIVD
Almost all designs drive bikes have a common drawback that reduces their efficiency. This defect is uneconomical expenditure of muscular energy in the change efforts from one foot to the...
CATAMARAN "FISH" UNDER SAIL
In my experience, Amateur-built craft it so happened that this small pleasure catamaran "Fish" — not the first and it built it even later than the great tourist nautical quadruple (also...