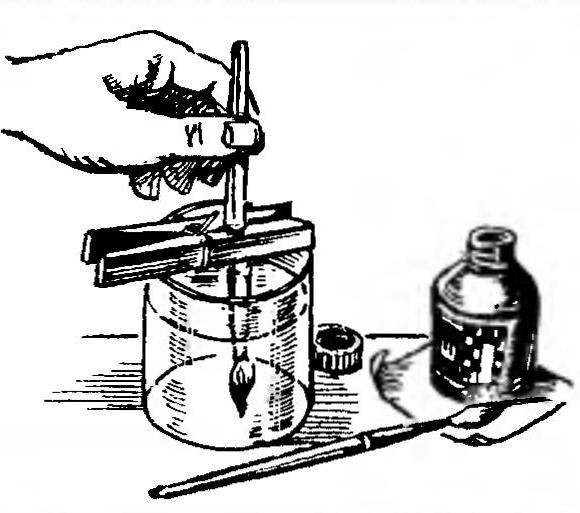 Do you use a graphic artist and pen, a capillary tube or a thin brush in between work, it is desirable to attach them so that they do not stain and do not dry out. In these cases, rescue of a conventional Laundry clothespin: the tool can be suspended in a glass of water or bottle of ink or paint.
Recommend to read
FEATHER FOAM FROM…
One who often works with paper and ink, it is recommended to do simple drawing tool simplifies many design works. In principle, it is a cross between a poster with pen and brush. To make...
WHY WOULD AN ARTIST CURLER?
To restore the "hair" rassohnetsya brushes is possible, having moistened it with water and pulled from the handle with a rubber band. Excellent "curlers" are, in particular, of the...