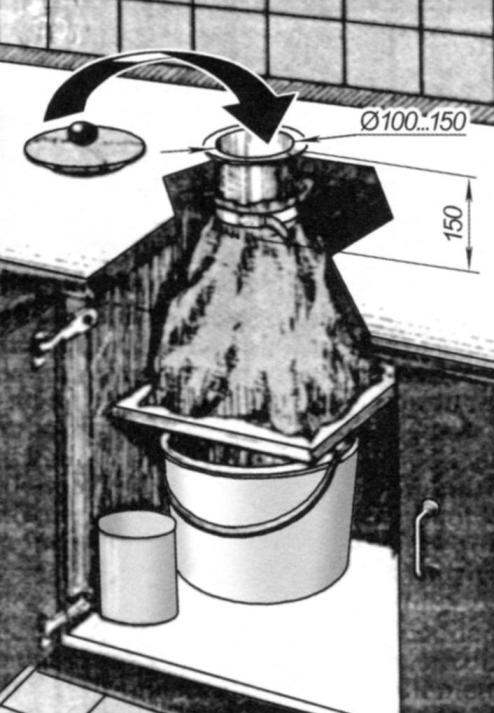 The emergence onto the kitchen table will delight any owner. Don't have to open the door to the slop bucket and to bend over to clean and throw away other waste. Just remove the lid with the holes in the table to open the hatch, which is under the sink attached waste bag. How does such a tiny chute – figure. To implement the described device is available by home handyman.
Recommend to read
NO WORSE THAN THE APARTMENT
The simplest water supply and Sewerage for country home. To live in the country like human beings, should, in principle, not so much — light, water, a decent toilet and sanitation. With...
WORKS ABRASIVE
It often happens that a brand new, recently purchased, pasatizhi, pliers, wire cutters, etc. can neither open nor close. The easiest way to prepare the instrument for operation with...