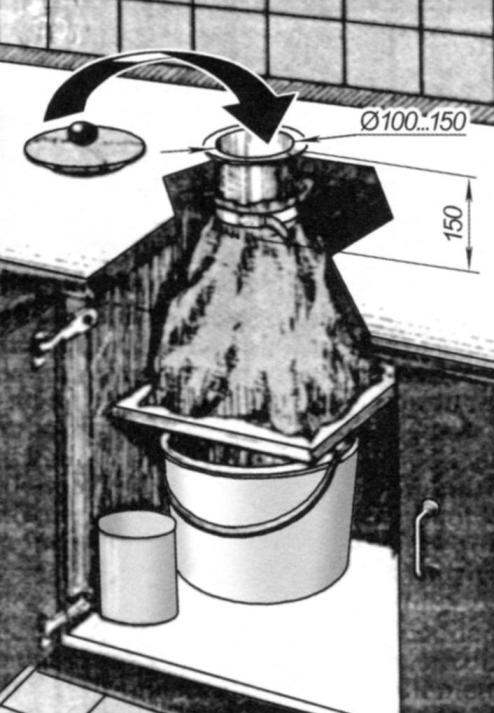 The emergence onto the kitchen table will delight any owner. Don't have to open the door to the slop bucket and to bend over to clean and throw away other waste. Just remove the lid with the holes in the table to open the hatch, which is under the sink attached waste bag. How does such a tiny chute – figure. To implement the described device is available by home handyman.
Recommend to read
BUCK… EXTENSION
When performing various jobs around the house was sometimes necessary to have on hand a source of electricity with lower than the normal network voltage. For example, to illuminate the...
THE SNOWMOBILE RIDE YOURSELF!
When winter comes and the snow is "fluffy blanket" covers the ground in many areas, the only vehicle able to overcome it "fluffy blanket", it becomes tracked all-terrain vehicle or, more...