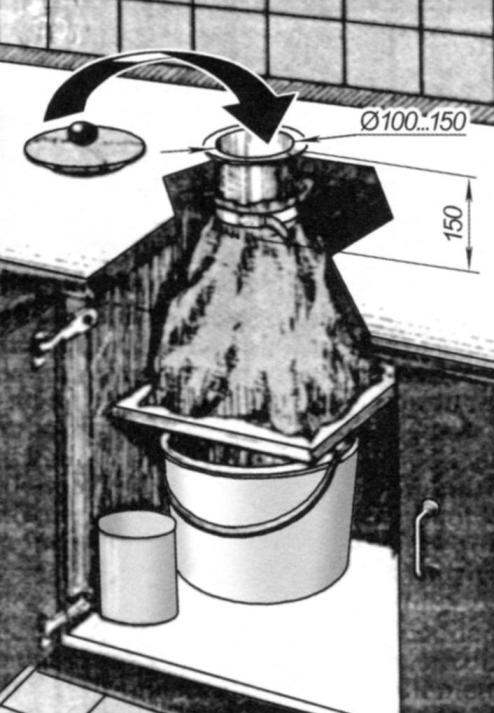 The emergence onto the kitchen table will delight any owner. Don't have to open the door to the slop bucket and to bend over to clean and throw away other waste. Just remove the lid with the holes in the table to open the hatch, which is under the sink attached waste bag. How does such a tiny chute – figure. To implement the described device is available by home handyman.
Recommend to read
AND "FRIENDSHIP" WILL NOT FAIL
When working two-handed saw (in people, it jokingly referred to as "Friendship-2") is often from the hand of one or the other Sawyer slip grip. The tool is locked, the labor process is...
FUSE-"PHOENIX"
Overcurrent, short circuit for power supply... To protect against this scourge in the apparatus used old world as the means of fuses. Some are mounted in a special cartridge-holders,...