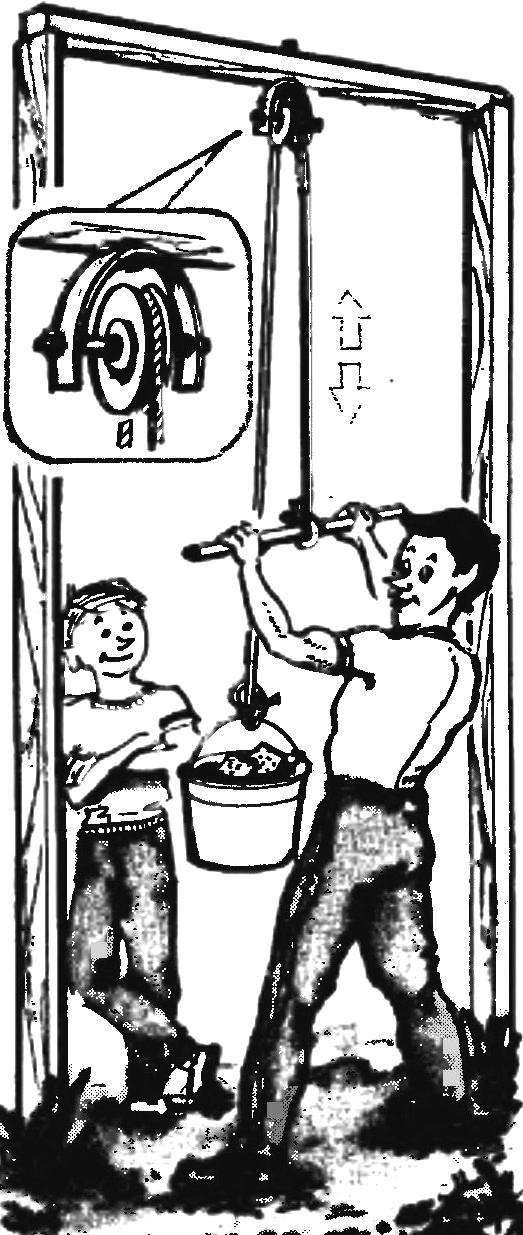 Now many boys are addicted to "rolling": by all available means trying to build muscles, the "pump". I think they might be interested in offer just a simulator, which can easily be fitted in any yard on their own. Any cross — bar, the bar on the knot of the two trees — on the wire or the simplest bracket hung from the pulley, which you can use for example the wheel from hand truck. Through it throws a rope and tied her with one end of an old bucket with rocks or sand, the other with a stick: the simulator is ready.
T. BARYSHNIKOV, p. Lunino, Gorky region.
Recommend to read
SPORTING CODE OF RAKATOMALALA
From January of 1976 in our country came into force new rules for rocketmodeler sport. The editors asked me to tell them the Chairman of the Committee on rocket modeling of the FAS of...
VELEBITICA
Every summer and autumn young tourists go Hiking trips in his native land; the participants of the game "Zarnitsa" offers a wide variety of routes to places of military glory. Many of...