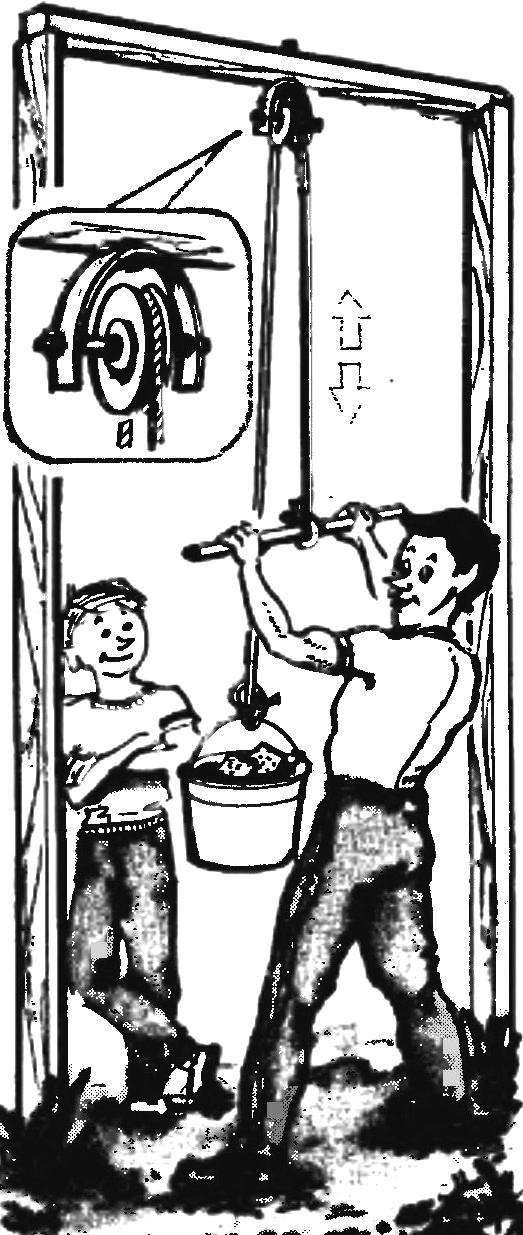 Now many boys are addicted to "rolling": by all available means trying to build muscles, the "pump". I think they might be interested in offer just a simulator, which can easily be fitted in any yard on their own. Any cross — bar, the bar on the knot of the two trees — on the wire or the simplest bracket hung from the pulley, which you can use for example the wheel from hand truck. Through it throws a rope and tied her with one end of an old bucket with rocks or sand, the other with a stick: the simulator is ready.
T. BARYSHNIKOV, p. Lunino, Gorky region.
Recommend to read
SOFT "KOLESNICA"
In the country, and in the apartment such suspension "kolesnica" will be very convenient for both long and everyday Shoe storage. For its production need only a sheet of plywood and...
THROUGH THE BOTTLE INTO THE TANK
We tend to get rid of things that seem useless. But they say there are no rules without exceptions. Some items can be useful and after using them for their intended purpose. For example,...