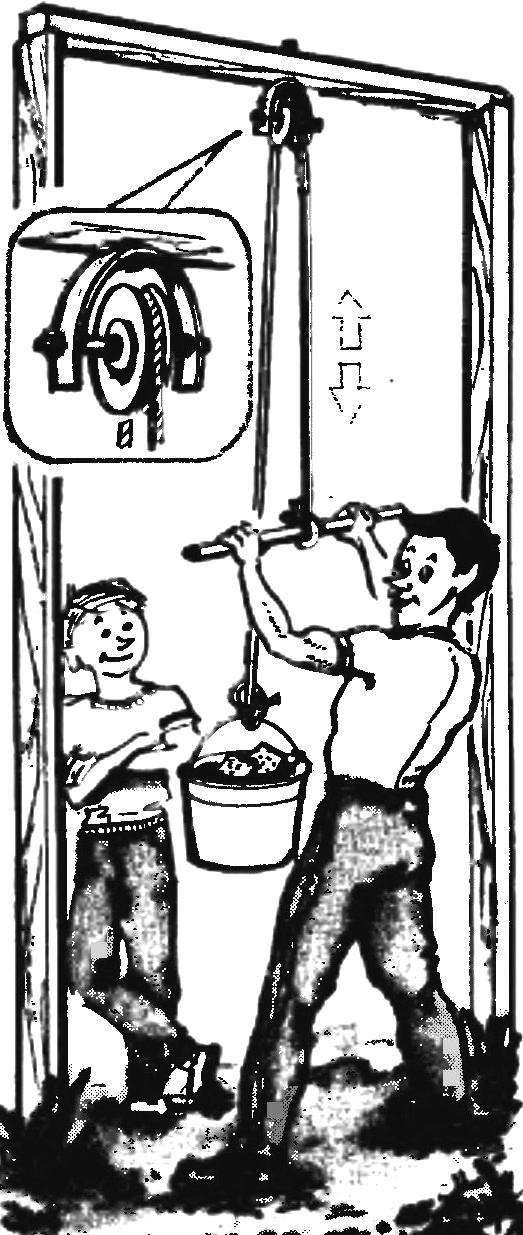 Now many boys are addicted to "rolling": by all available means trying to build muscles, the "pump". I think they might be interested in offer just a simulator, which can easily be fitted in any yard on their own. Any cross — bar, the bar on the knot of the two trees — on the wire or the simplest bracket hung from the pulley, which you can use for example the wheel from hand truck. Through it throws a rope and tied her with one end of an old bucket with rocks or sand, the other with a stick: the simulator is ready.
T. BARYSHNIKOV, p. Lunino, Gorky region.
Recommend to read
THE TRESTLES-IMPROMPTU
That usually takes home the wizard when you need to saw off the bar or the Board? Most often, kitchen stool, judging by the scars left on it by the saw. Meanwhile, it is easy to make...
THE BRACKET FOR THE BUCKET
To facilitate the painting of the fence will help the simplest bracket to the bucket.