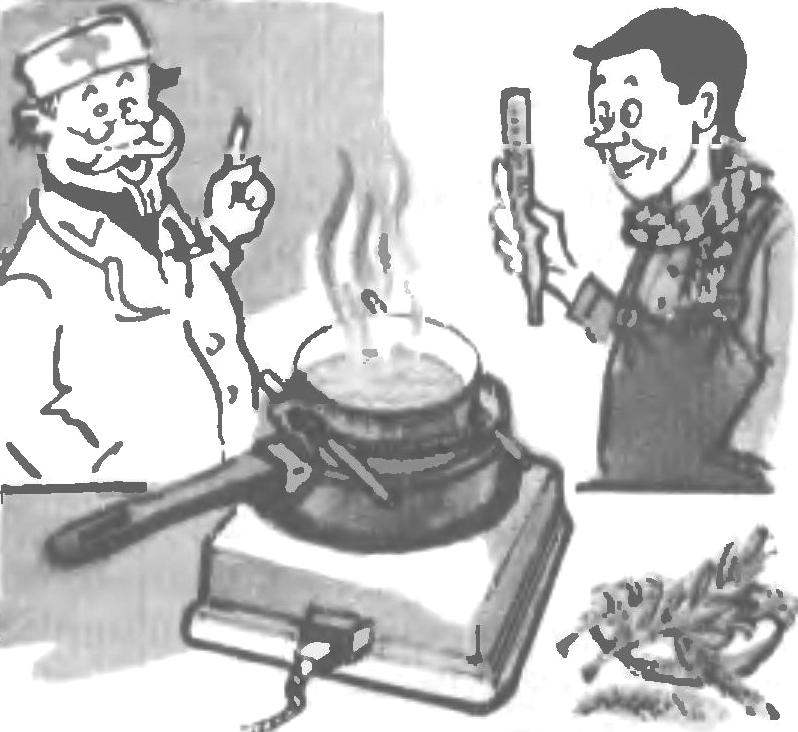 Indeed, from the large mugs, and spacious pans to build a water bath for a couple of minutes. It is enough to use two sticks and a rope. Sticks have on both sides of the circles and connected them with a rope. On the shoulders of the circle will hang in the pan without reaching to the bottom, as required for the preparation of decoction of medicinal herbs or glue.
Recommend to read
TRUCK-SCARCE
For a long time I enjoyed long ago acquired by manual uniaxial shopping cart (unfortunately, information about the manufacturer not preserved). But remember, in the passport on the cart...
THE SWITCH IN THE DOOR HANDLE
You have returned home or moved from room to room. Opening the door, clicked the lock handle and then light lit up. Comfortable? And the secret is this. Attached to the handle bracket...