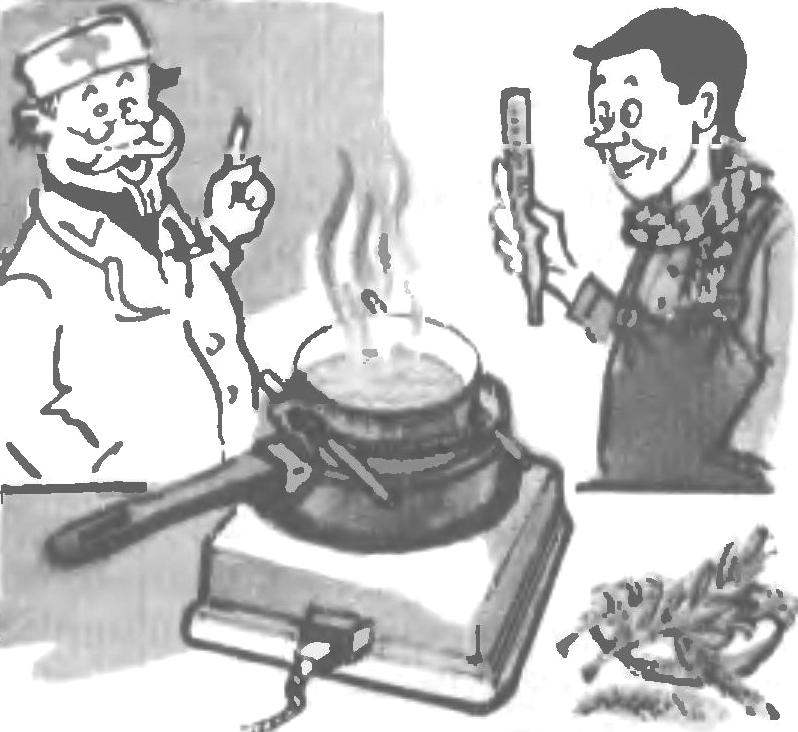 Indeed, from the large mugs, and spacious pans to build a water bath for a couple of minutes. It is enough to use two sticks and a rope. Sticks have on both sides of the circles and connected them with a rope. On the shoulders of the circle will hang in the pan without reaching to the bottom, as required for the preparation of decoction of medicinal herbs or glue.
Recommend to read
OPPRESSION WITHOUT OPPRESSION
Whatever containers for homemade pickles — from pans or buckets to the barrel after filling in the experienced owner necessarily puts on top of the circle, and his oppression: a stone or...
CAREFUL REFILLING
Water from the aquarium gradually evaporates, and it is necessary periodically to refill. In order from the bottom rose the disturbed dregs, has a witty way neat topping. The amount of...