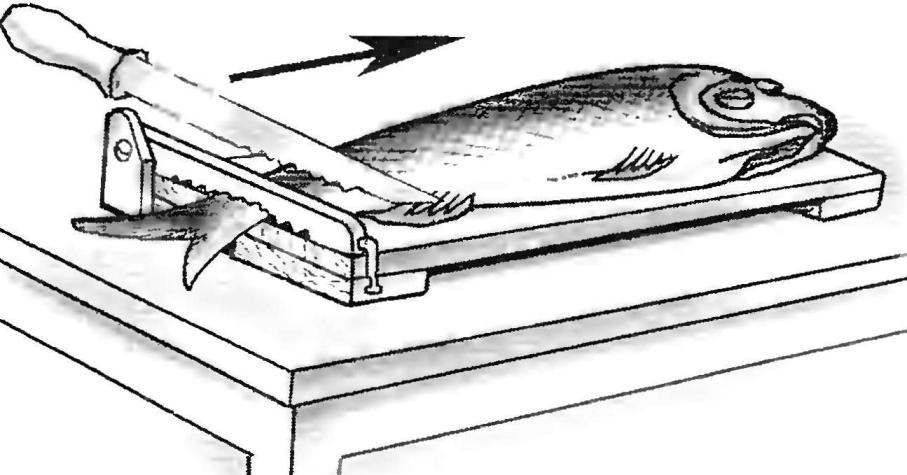 It is not intended for fishing and for retaining fish during cooking to cleaning her scales. Anyone had to do this knows how difficult it is to hold slippery fish. However, secure on the cutting Board are two metal or wooden plate: one as the low bracket, and the other associated rotatable clip for a ponytail, and the work will be carried out easily and quickly.
Recommend to read
AND DESK AND CHAIR
For the kid everything that surrounds it, is perceived as a game. Not accidentally designers of children's furniture often try to solve it as a toy. Here is an unusual chair offers the...
BOTTLE CONDITIONING
At his dacha in hot weather use air conditioning own design based on VOSTOCHNOGO fan. I was attached to his box, which is put in the supine position for a few plastic bottles of frozen...