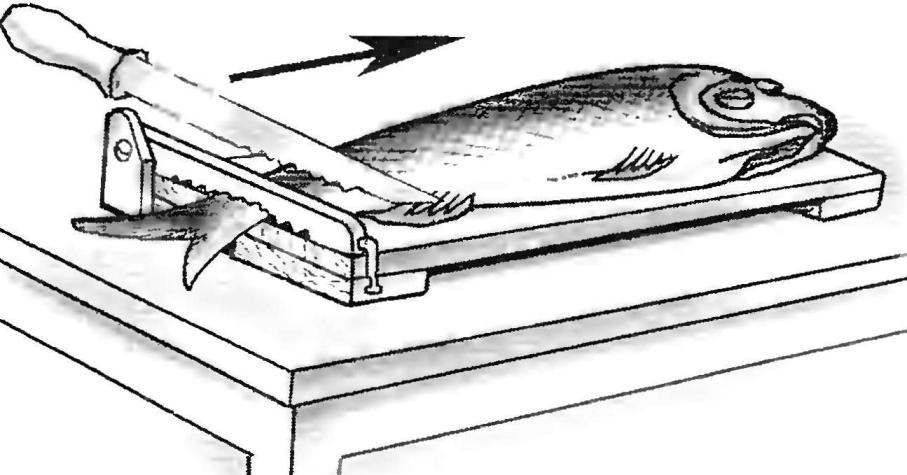 It is not intended for fishing and for retaining fish during cooking to cleaning her scales. Anyone had to do this knows how difficult it is to hold slippery fish. However, secure on the cutting Board are two metal or wooden plate: one as the low bracket, and the other associated rotatable clip for a ponytail, and the work will be carried out easily and quickly.
Recommend to read
And clean, and tin
Sandpaper glued to the plate, to help clean the soldering tip on the scale and layers of soot. And put on the skin of the pieces of tin and rosin help both obludit sting.   Y. Zhdanov
SCREW TIGHTLY
In cases when you want to prevent turning of the screw, screwed into a Board or plywood, I use a very simple way. Of stiff wire or a nail, whose diameter corresponds to the width of the...