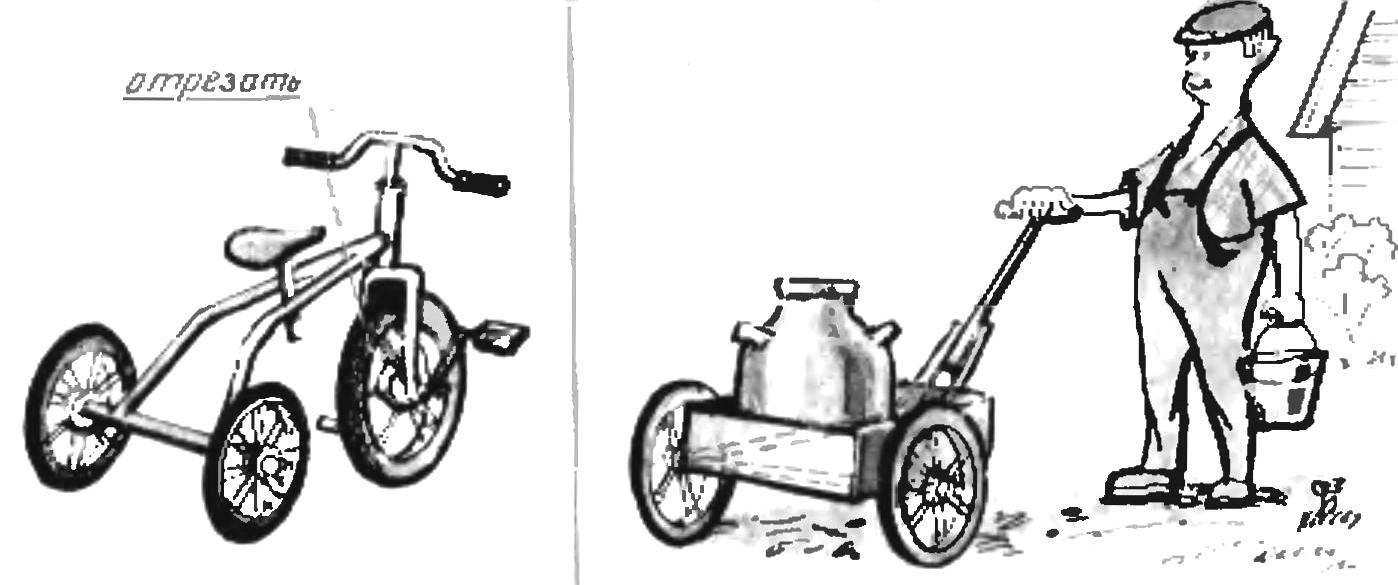 For several years I use to carry water in the country is a small handy trolley, made of broken children's tricycle. The front (steering) part he cut off, the rest turned and the seat was removed. Between the severed branches of the frame on bolts secured handle T-shaped handle of a spade. Then set a suitable drawer, and in it a can and a water truck ready.
O. EVDOKIMOV, Saint-Petersburg
Recommend to read
NOW DROWN
During spring snowmelt or fall rains when water fills the basement, have to get up in the night, including turning off the pump. Simple and reliable automatic return to a peaceful sleep....
SAWMILL ON THE TABLE
Very often the modeller and the young designer may need to saw a block of foam into a thin plate. The easiest way to do the proposed adaptations. The sheet of plywood with a thickness of...