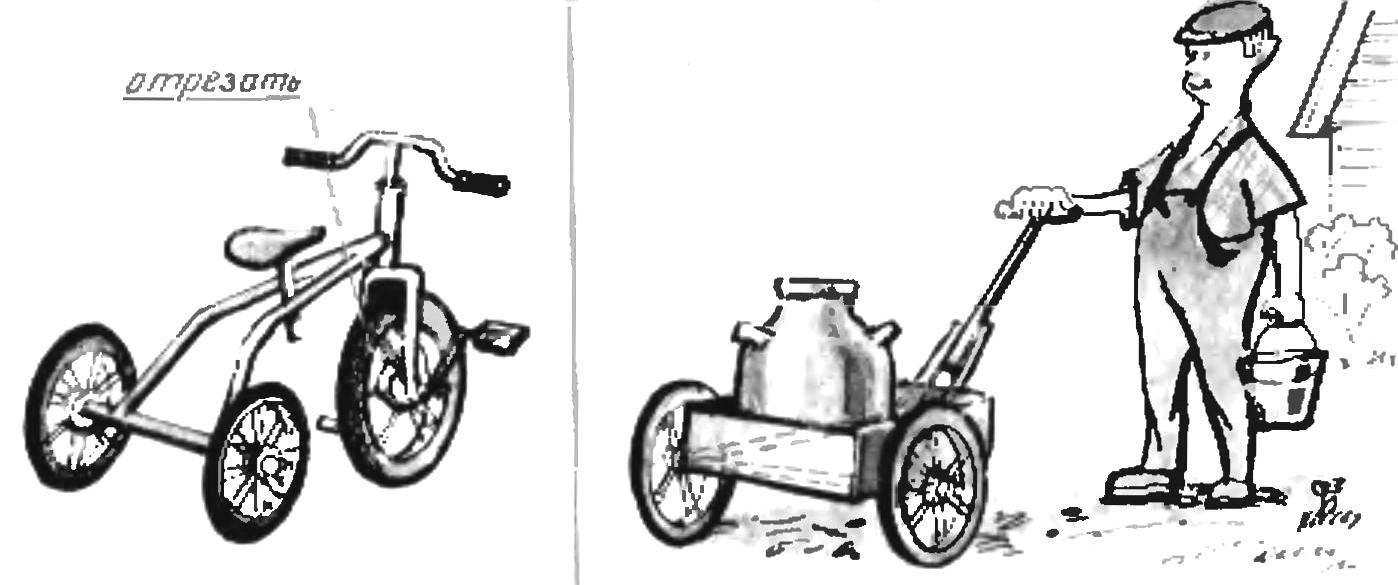 For several years I use to carry water in the country is a small handy trolley, made of broken children's tricycle. The front (steering) part he cut off, the rest turned and the seat was removed. Between the severed branches of the frame on bolts secured handle T-shaped handle of a spade. Then set a suitable drawer, and in it a can and a water truck ready.
O. EVDOKIMOV, Saint-Petersburg
Recommend to read
WITHOUT A FUNNEL
Now in use many soft plastic bottles, cups, jars. To all the other advantages of such packaging is the fact that with its help. you can drink fluids in narrow vessels even without...
WHAT IS BLINKING ON THE TREE?
Among the variety of flashing Christmas lights increasingly popular get the "ultra simple", consisting... only of the LEDs. Instead of the usual piles of circuit design (with electronic...