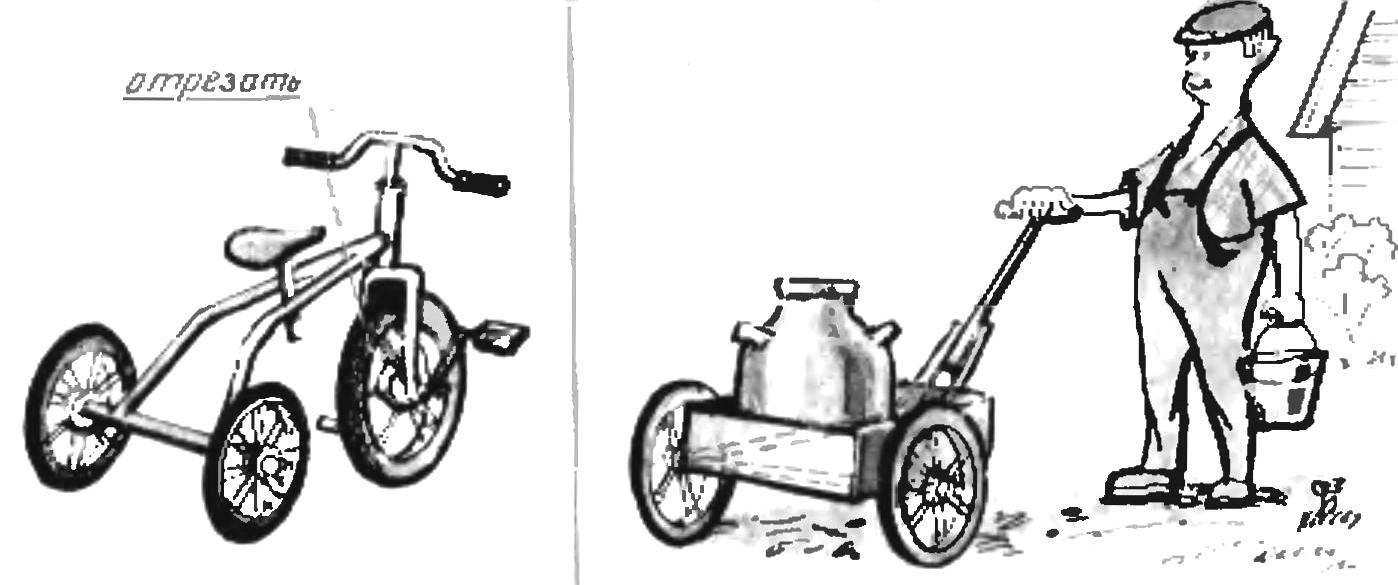 For several years I use to carry water in the country is a small handy trolley, made of broken children's tricycle. The front (steering) part he cut off, the rest turned and the seat was removed. Between the severed branches of the frame on bolts secured handle T-shaped handle of a spade. Then set a suitable drawer, and in it a can and a water truck ready.
O. EVDOKIMOV, Saint-Petersburg
Recommend to read
INVENTIVE BED
Creative search is possible in all areas, and agriculture is no exception. For example, at the individual plot of each can experiment as much as you want at your pleasure. So I went to...
THE MACHINE DICTATES THE SPEED
In the "M-K" No. 4 in 1983 was about a cord of car-class copies of "rally", developed under the direction of E. Voronin. The design proved so simple and reliable that are built on...