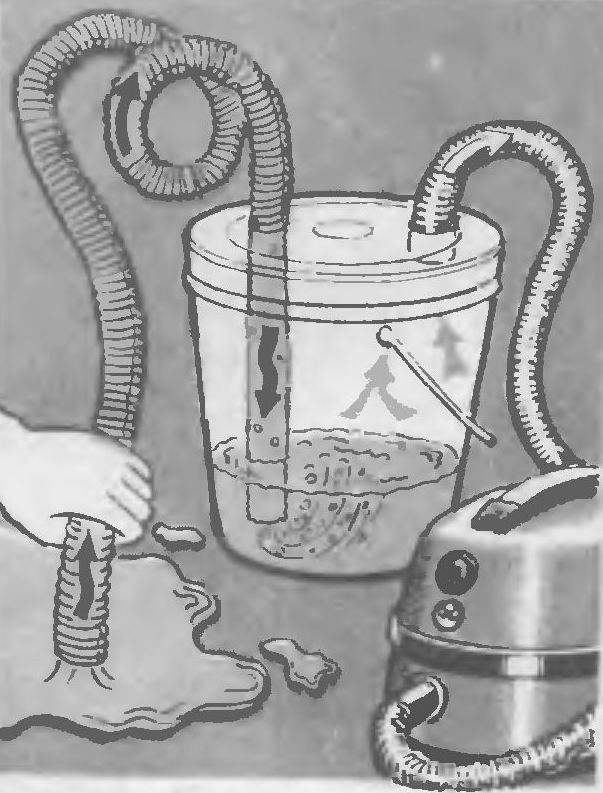 If you add to the cleaner plastic bucket, the lid of which made two holes, the diameter of the respective pipe cleaner, by inserting in the same hole crimped hose connected to the vacuum cleaner and the other is the same hose with the free passage of air, we obtain an excellent pump for pumping water, for example, from the cellar. Under the cover should be placed a rubber gasket. and edges to grab some clips.
Recommend to read
RIGHT IN THE MIDDLE
If you want to cut the pipe lengthwise into halves, it is necessary to outline its diametrical plane. It's easy to do and without any measuring devices by using a sheet of paper....
NOTCHED RING
Now a drink is poured into small cans of thin aluminum. If such banks are carefully cut, even with scissors a few rings, some of them easy to bend a wide variety of molds for...