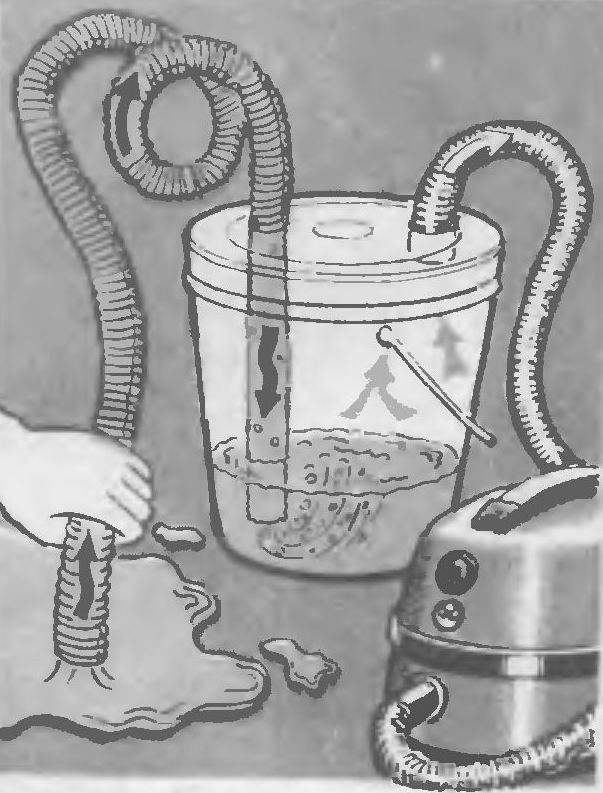 If you add to the cleaner plastic bucket, the lid of which made two holes, the diameter of the respective pipe cleaner, by inserting in the same hole crimped hose connected to the vacuum cleaner and the other is the same hose with the free passage of air, we obtain an excellent pump for pumping water, for example, from the cellar. Under the cover should be placed a rubber gasket. and edges to grab some clips.
Recommend to read
WITH A MULTIMETER TO THE MOTOR
As in the previously published the console, the installation of its new version is "Welt" printed circuit Board foil fiberglass 83x35x1,5 mm. Used resistors — MLT, the capacitors C1 — C3...
FRAME TO THE MIRROR
MATERIAL: metal rod Ø3 mm, a rod of square cross section 8X8 mm, flat metal section 2X15 and 3X15 mm, plywood 10 mm thick, thin plywood, mirror, screws 4x10 mm, colorless furniture...