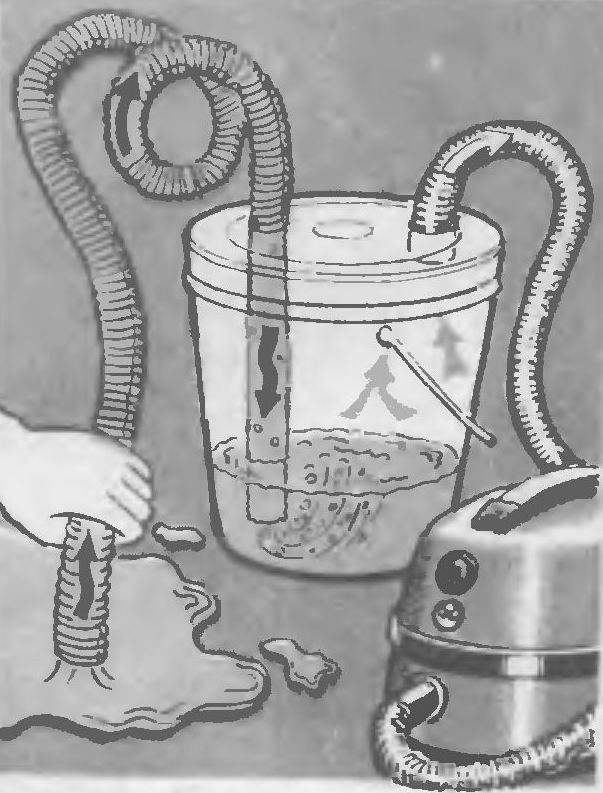 If you add to the cleaner plastic bucket, the lid of which made two holes, the diameter of the respective pipe cleaner, by inserting in the same hole crimped hose connected to the vacuum cleaner and the other is the same hose with the free passage of air, we obtain an excellent pump for pumping water, for example, from the cellar. Under the cover should be placed a rubber gasket. and edges to grab some clips.
Recommend to read
RIDING ON THE VACUUM CLEANER…
Not so easy to store a bulky vacuum cleaner in a small kvartire. Meanwhile, it is quite possible to "hide" so that it did not occupy a special place. For example, it is very convenient...
FROST IS NOT TERRIBLE
In water supply systems in many country houses used vibration submersible pumps "Rucheek", "Baby" and the like. They are comfortable, compact, require no maintenance, but in winter when...