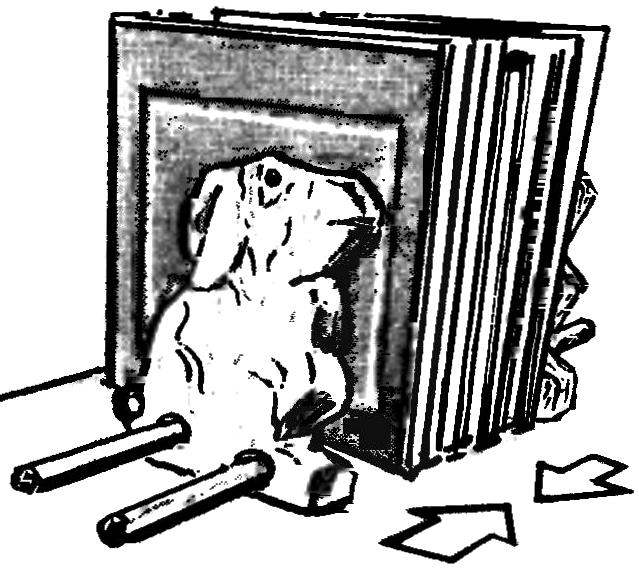 Books, of course, more convenient to use if they do not lie on each other, and stand side by side. But the stability they need to be. For example,with such a simple device: two rods strung with them from both sides cheeks of the plates (the latter can be shaped as a funny figure — for example, rabbit).
Recommend to read
MINI-BIKE STUDENT
This micromatic created a budding Amateur designer — senior Artyom Pokrovskiy from the city of Tver. Creatively using the publication of "Modeller-designer" of yesteryear (in particular,...
MOTATAPU
Once the group enemskoe students returned from the field, wearily carrying hoes on their shoulders. To cheer on friends, someone said: "Hoe is a barrier in the way of agriculture..."...