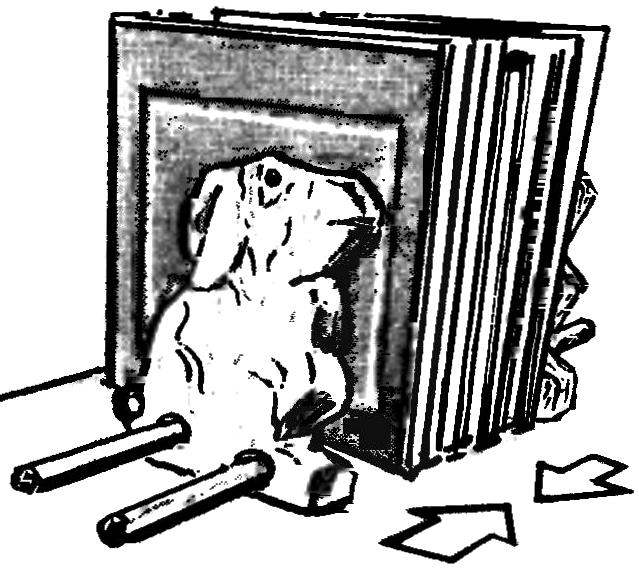 Books, of course, more convenient to use if they do not lie on each other, and stand side by side. But the stability they need to be. For example,with such a simple device: two rods strung with them from both sides cheeks of the plates (the latter can be shaped as a funny figure — for example, rabbit).
Recommend to read
CAN AND CONE
The one who often have to use a vise knows that the most difficult thing is to hold them a wedge-shaped or cone detail: when processing it loosened and slips out. However, if you apply a...
GUIDE FOR THE GLASS CUTTER
If you want to cut the glass not by the usual straight lines and sinuous, shaped (e.g., stained glass) — the plot thickens. However, it will be easier to perform if under the glass to...