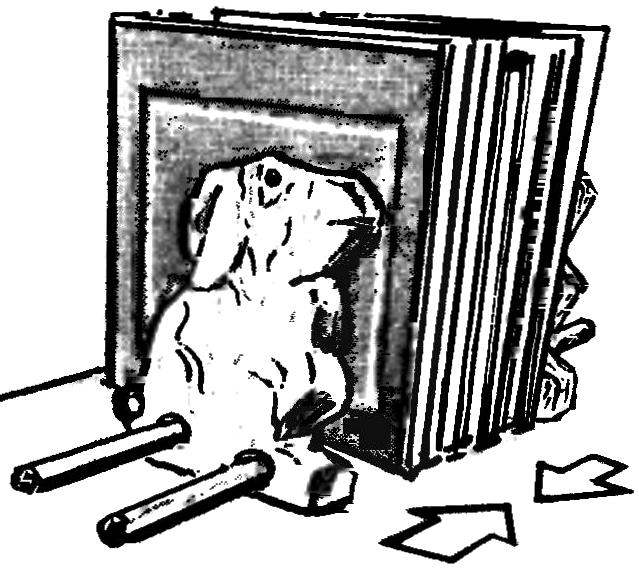 Books, of course, more convenient to use if they do not lie on each other, and stand side by side. But the stability they need to be. For example,with such a simple device: two rods strung with them from both sides cheeks of the plates (the latter can be shaped as a funny figure — for example, rabbit).
Recommend to read
OF EGG CONTAINER
Offer to store small bolts, screws, nails, nuts and washers, and any other such trifle — cell cardboard or plastic container from under the eggs.   V. GOLOVASHIN, Rybnoe, Ryazan region.
THE HEATER IN THREE FLOORS
Having decided the construction of a bath at their summer cottage, I read a lot of the relevant literature. Not all the proposed solutions device furnaces I liked it. I wanted to...