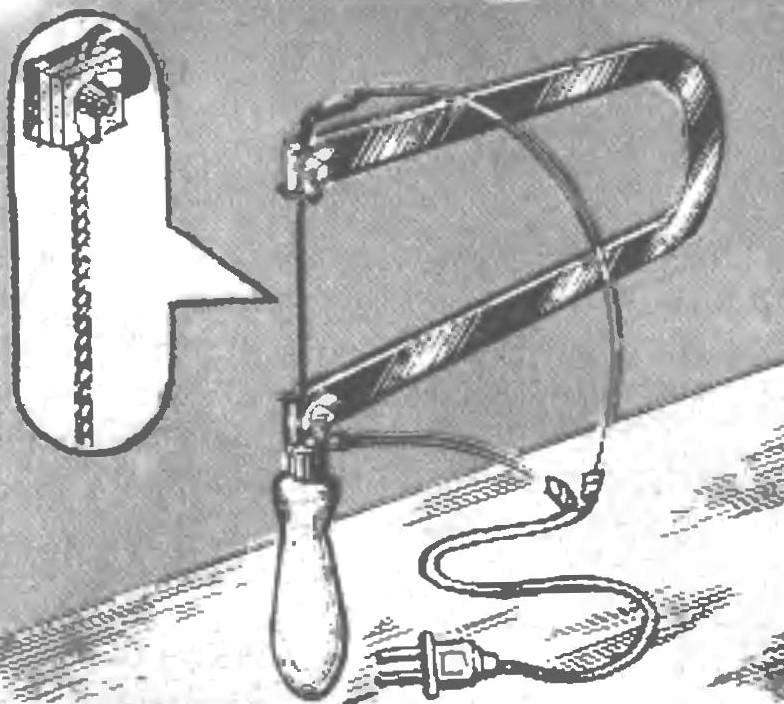 In one of the rooms of the magazine was published a material "the Jigsaw for Plexiglas". Offer instead of nichrome wire to make a "electropulse" of two strands of nichrome. In this case, the windings will act as the teeth and the work will go faster.
K. FILIPOV, Moscow
Recommend to read
THE STARTING HOOK
New simplified design of the tow hook works just as reliably as the best modern designs, providing easy control model glider when you search for updrafts and good acceleration apparatus...
ON THE ROAD — "ELUSIVE"
The lens of the photographer, apparently, could not catch this fast-moving car, but the blurriness of the picture is emphasized driving dynamics and agility unusual in a racing car. It...