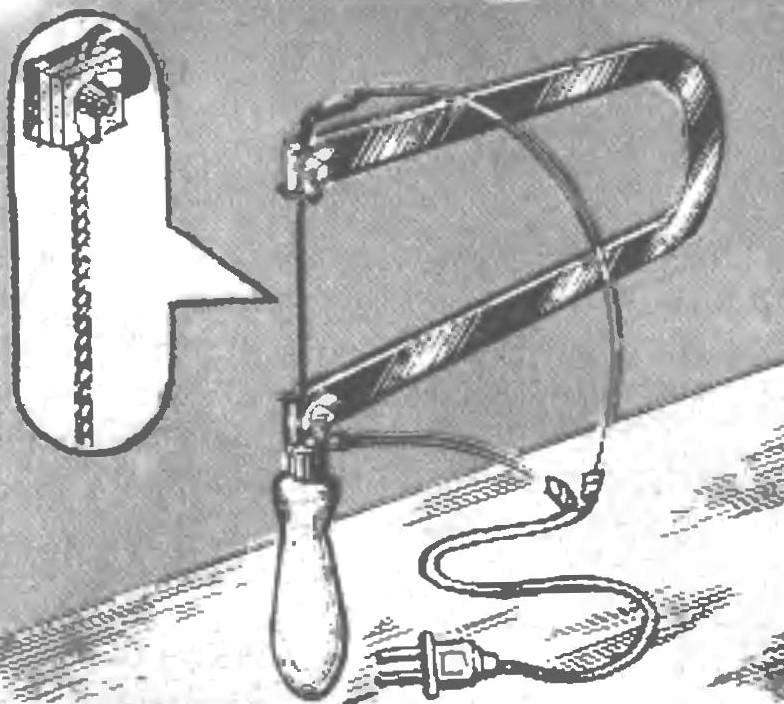 In one of the rooms of the magazine was published a material "the Jigsaw for Plexiglas". Offer instead of nichrome wire to make a "electropulse" of two strands of nichrome. In this case, the windings will act as the teeth and the work will go faster.
K. FILIPOV, Moscow
Recommend to read
HUGHES TH-55A
American aircraft company, Hughes Tool, founded in 1935, began to develop helicopters in 1948. His first helicopter — flying crane XH-17 with a payload of about 11 t - it was created in...
FROM VELCRO — BRUSH
Clasp type "burdock", which is widely used on jackets and other apparel, consists of a strip with a loop surface and pressed against her other band with a dense network of small hooks....