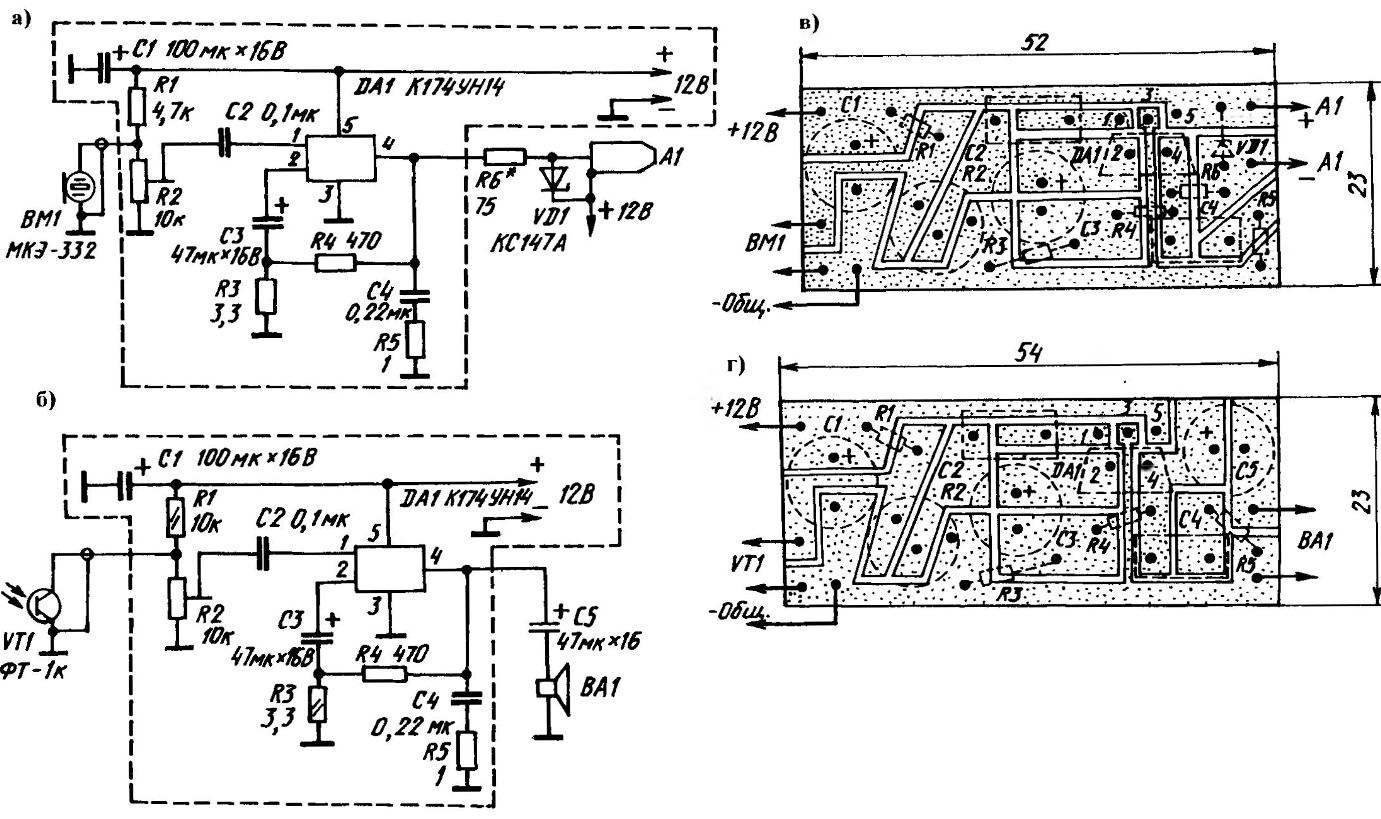 Materials about the specific features and infinite possibilities of lasers, including semiconductor, have been published in the journal "modelist-Konstruktor" (for example, No. 8'2001). Told also of how to adapt widespread laser pointer (LU) in a homemade optic dash, where it emitted the light pulse performs a function of photon bullets (see "modelist-Konstruktor" No. 12'2001). It was stressed that luminescence intensity and a number of other physical parameters LU depend on the voltage applied to the laser led.
Based on these and other publications, the most inquisitive of readers turn to the journal with an urgent request to inform, how by changing the illumination of the LU in accordance with signals of audio frequency and create a channel Amateur telephone communication using a laser beam. The answer can be the development of one of our active authors.
The advantages of the proposed homemade transceiver on LOU due to the peculiarities of the optical range in which it works. First, the device is simpler in comparison with conventional radioanlage. Second, the optical communication line is protected from unauthorized listening — "stranger" by his successor more difficult to infiltrate from outside of the beam.
Thirdly, it outlines a rather wide range where can be used the transceiver with a laser pointer from wireless or, say, transfer the sound of the television to stealth monitoring the acoustic environment of the protected object, listen to the calls in the depths of the apartment, a country house by the front door.
I developed the self-made device, somewhat similar to the famous Amateur sweetlife, consists of two parts: transmitter and receiver. Radiation LOU serves as a carrier of information, everything else is provided by simple electronic components.