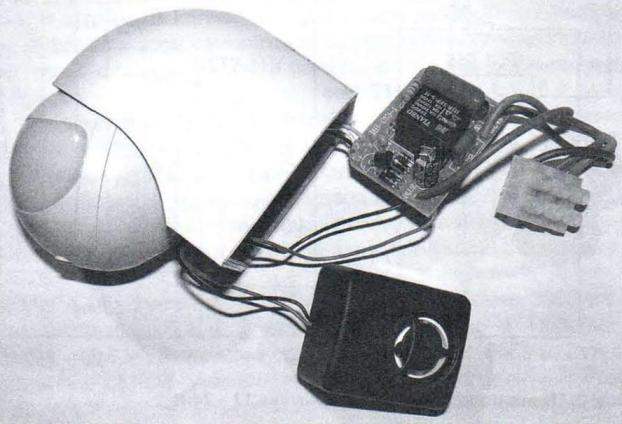 Motion detectors (DD) based on the Fresnel lens and pyroelectric detectors can be used not only for its intended purpose – to turn the light on or as part of a burglar alarm installed in the room. Cars – this is perhaps the most promising area of application ideas for portable motion sensors. With the constant growth in the number of cars owned by the population, the proposal to actively use there DD can be interesting to a wide circle of people. And here's why…
There are cases when a dog or a cat use a parked car as a shelter (from rain, other animals, people). In the cities this often happens in Parking lots. When the driver started the engine and abruptly pulled away, not always animals, especially not completely healthy, have time to react and jump out from under the car. In villages, it happens more often.
In my experience of breeding rabbits outside the cells (with their free range around the house – it can read in the literature) of the proposed alert system saved the life of more than one animal. In the summer when the car is parked at my country house, the ubiquitous rabbits (and they multiply exponentially) for the night climb under the car and even make a shallow hole under the wheels. A motion sensor mounted below the bumper or on the bumper in time will notify with a sound signal of the driver that in the area of "responsibility" appeared "heat" or animate object. Infrared DD reacts to every moving factor in having a "thermal" background.