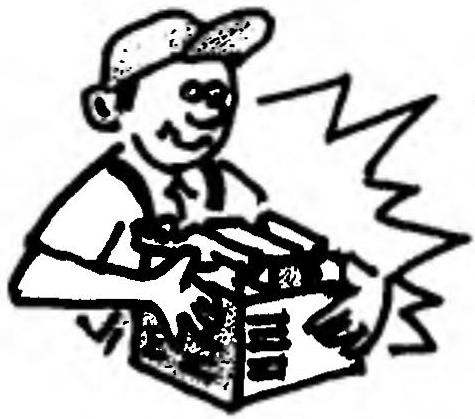 Almost a quarter of a century are a subscriber of the journal "modelist-Konstruktor". About the same age are engaged in electric welding apparatus (ESA). Convinced that the most appropriate mass and power "svarochnik" – with a toroidal magnetic core (for example, from a burnt-out electric motor power 3-5 kW). Manufacturing technology of such devices has been maintained in the pages of "Modeller-designer" (see, in particular, publication in № 8'92, 11'92, 3'94, 9'94, 1 '96, 3'96, 8'97, 11'99). From my own experience and practice of other handmade designers, I also believe it is appropriate to emphasize that the idle current from sturdy welding transformer designed for connection to a household 220-volt network should be of the order of 0.5-1 A. If a smaller value of this parameter decreases the power at most – heated magnetic core, and with it the whole of ESA.
I must also note: if the connection "svarochnik" is planned to the network with a voltage of 220-380 V, on top of the primary winding is highly desirable to have additional, 160 volt (the required number of turns specified by the voltmeter), followed by a secondary, welding.
In a case of this homemade ESA can be performed, for example, from perforated metal sheet with thickness 1 — 1,5 mm. At the base it is mounted on insulating supports himself toroidal transformer, fixed top clamping plate-insulator with double threaded rod M10. Perforations with a diameter of 20 mm to create a natural ventilation necessary for our "svarochnik".