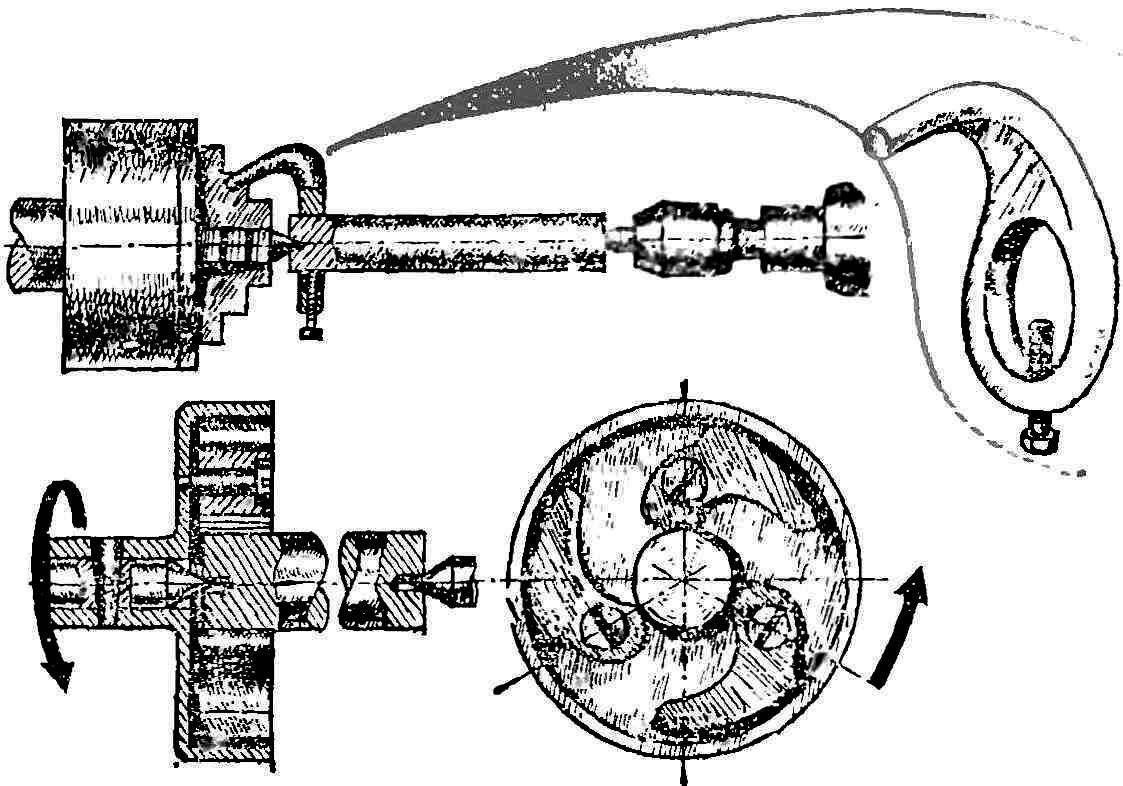 Vocational school graduates, finishing school, to protect diploma. They are often self-development: engineering and manufacturing of complex parts, assemblies, or fixtures. Cartridge-machine — theme of the graduation project of the former student of vocational school № 40, now training master M. Arkhangelsk.
There is an operation — machining of parts on lathe centers. In this case, the Chuck and the tailstock of the lathe are inserted into the tapered lugs and having a centering hole part clamped between them. And in order detail not rotate, it contacts the cartridge so called a leash.
Of course, each time to establish a cause — operation much hard work, but if you have to handle the many details it takes a lot of machine time.
In the cartridge-slot M. Arkhangelsk to clamp parts used centrifugal force produced by the rotation of the machine spindle. Three pivotally secured to the housing of the cartridge wheel balance weights-clamp when you turn on the machine press in the periphery of the housing, the clamping in this case arranged in the center part. Off the bench, and released the item can be removed from the cartridge.
Recommend to read
CARTRIDGE-CLAMSHELL
For screwing a screw includes a head, screw slot. And studs there is nothing: only a cylindrical body with thread. For screwing it in parts, there are special tools, but many of them are...
EXPRESS CARTRIDGE
To various tool holders, cartridges and heads, clamping a working tool in addition to reliability, is increasingly imposed and such requirements as simplicity, convenience and...