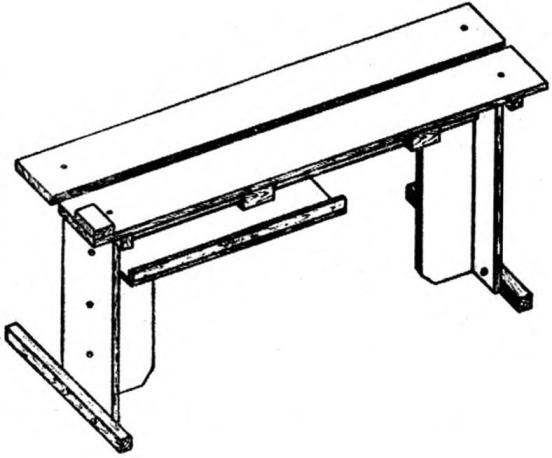 What should be the bench? Of course, durable and easy to use! However, many, in addition to this, note the compactness and the possibility of quick disassembly, as not all fans polotical have at their disposal a workshop or utility room; urban residents often have to settle for a balcony or loggia. I hope that my design collapsible workbench will appeal not only easy to use and storage, but also ease of manufacture.
The main construction material — planks and boards from solid wood (birch, oak).
Four identical boards size mm 25x150x740 pairwise connected by screws, forming two "t" legs. Four bolts connect them at the top of the long lateral boards of the same cross — frame bench is ready. Greater rigidity in the longitudinal direction defines the given width of boards, and in the cross — support stands made of boards section 50X50 mm. sections of rails of the same section are used to support desktop workbench, formed of two boards section 50×150 mm.