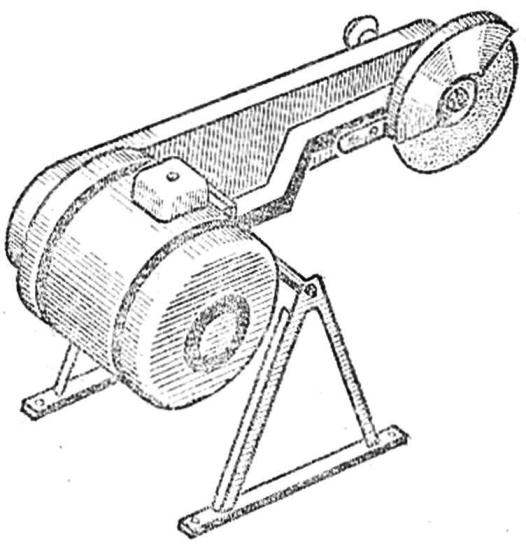 Arsenal machine tools home workshop, it is useful to fill up the circular saw. Pin CE on the workbench, next to the plumbing Vice, in which clamped the workpiece. Working tool saws — abrasive disk. He "tough" hardened to any hardness of steel rods, angles, pipes, sheets n even tiles, porcelain and glass, and the cut surface obtained is sufficiently clear. If you replace the disc with a saw with fine teeth, for cutting wood, plywood or plastic, diamond same drive will give the opportunity to handle the stones.
For clamping workpiece is convenient to use a rotary vise, in this case, cutting can be performed at an angle, which is useful for preparation of parts for welding.
Various adaptations to the saw allow you to do shallow cuts and grooves, and even turn it into a regular "circular saw".
For this saw, you will need single-phase motor power 340 W (bench grinder) or three-phase type AOL 21-2 power of 400 W with a speed of 2800 Rev/min rotation is transferred to the spindle — wedge belt type A-1018 from GAZ-24.