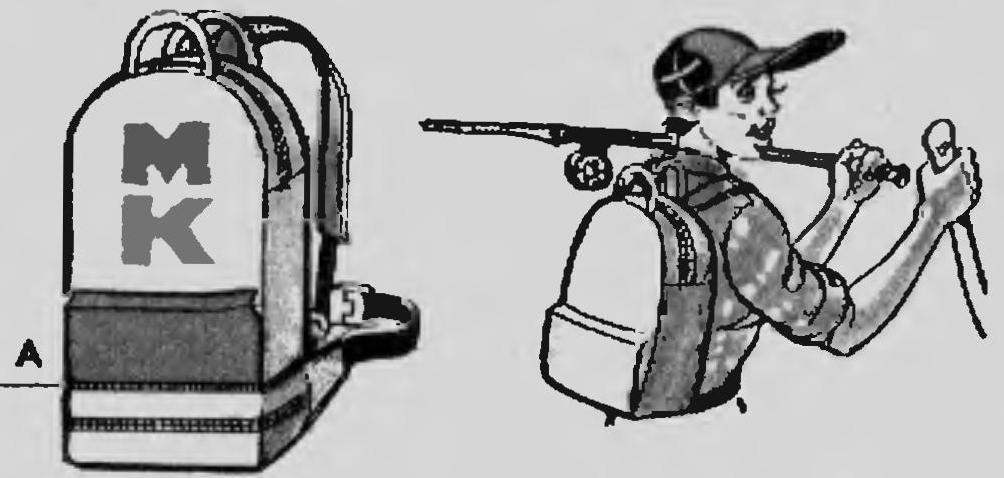 How to make a backpack with your own hands? You'll need durable fabric. Most suitable, fat nylon or avizent. From this material, the backpack will not be only durable but also waterproof. A few words about the color of the material. Of course, that first of all it depends on possibilities of purchasing the necessary fabric. But still, if you have a choice (by the way, quite often trim avisenta are on sale in shops "Make itself") before buying, consider where you will use your backpack.
If the city or the mountains — take, without a doubt, bright, visible from afar colors — red, blue, yellow. If you often go to the forest for hunting, fishing or for mushrooms — much better not as "conspicuous" in the eyes of black, brown and green. Cutting of synthetic fabrics is performed by the sting of the heated electric soldering iron. When the edges of workpieces are melted off and subsequently "spilling".
For the straps you need a nylon braid or webbing with a width of 20…25 mm Occurring the line is usually white. To use such is very impractical — even if such straps and look nice on the finished product, then only the first time, and then they are just dirty So it is advisable to paint them before final installation. Suitable aniline dyes black (neutral) or matching the main color of the backpack.
Accessories (buttons, buckles, and clasps) can be almost any — this is mainly determined by the range of products in the haberdashery shops. The only condition, if possible, you should purchase the "lightning" plastic with large teeth. And the color of the clasps of the type "Burr" easily change to a desired with the help of aniline dyes.