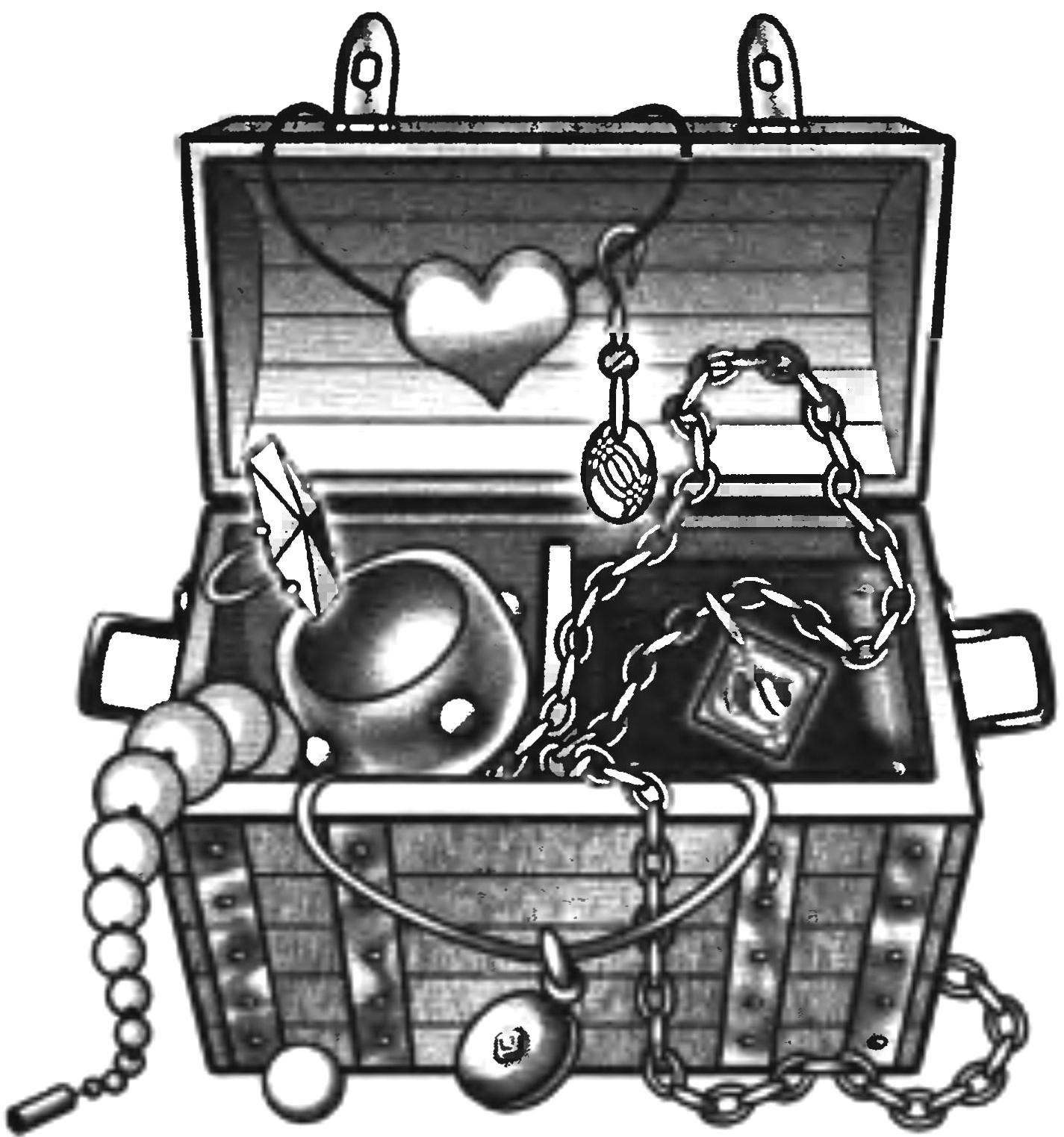 Of course, it's not safe: it is not necessary to wall to wall to make this place a hanging picture, how often in the movies and that became fashionable in the homes of wealthy oligarchs. On the contrary: the proposed trunk paraded, therefore, has a decorative design. But not only to decorate the interior of his function. Having two locks, the trunk is designed to store at home may not jewels, but, for example, favorite jewelry hostess and host. For this, he made quite durable, but also beautiful and even elegant.
The trunk consists of two compartments that are separated by a partition. One of these compartments is designed for a small Deposit box for jewelry. This casket is made without a lid and is removed freely, which is convenient and allows you to move it closer to the try — on jewelry to a mirror or trellis.
Basic details
Material — 5 – and 8-mm plywood, which is made "internal" part of the trunk — in fact its body (Fig.1). These details must be carefully treated — in the success of the product.