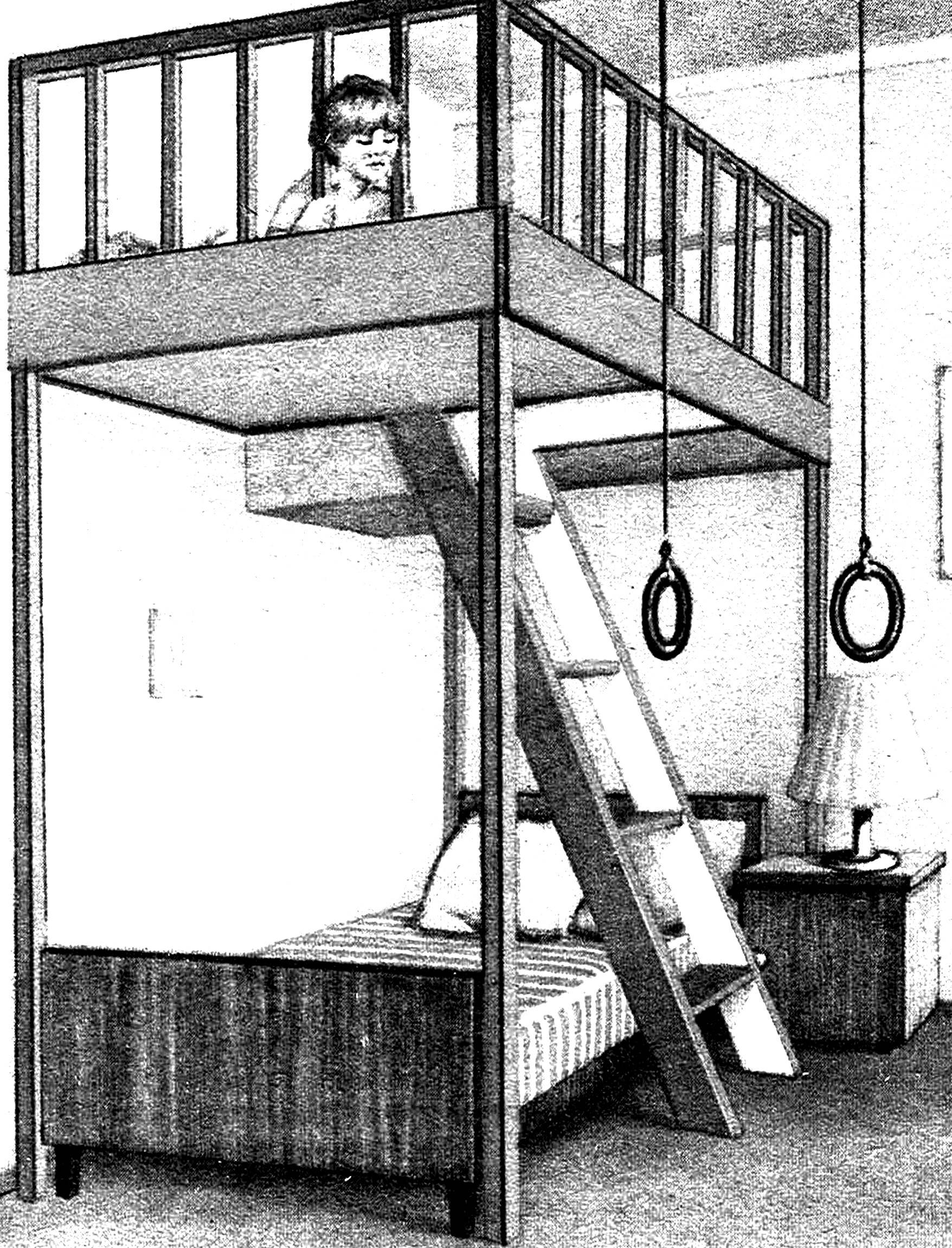 For 10 years I read the magazine "modelist-Konstruktor", and from year to year it is more and more like me. However, all this time was your "dependent": only used published drawings for home-made articles. And here decided to talk about one design, an idea that arose when reading the article from the "Club home of the masters" — a two-story version of the children's area.
For me it was a real boon: the family has two preschoolers, and I wanted to find them in a small apartment is a place for sleep and play.
When he took over the business, it was scary. I know now that the most difficult not the production (it took me a month), and finding the optimal variant of layout.