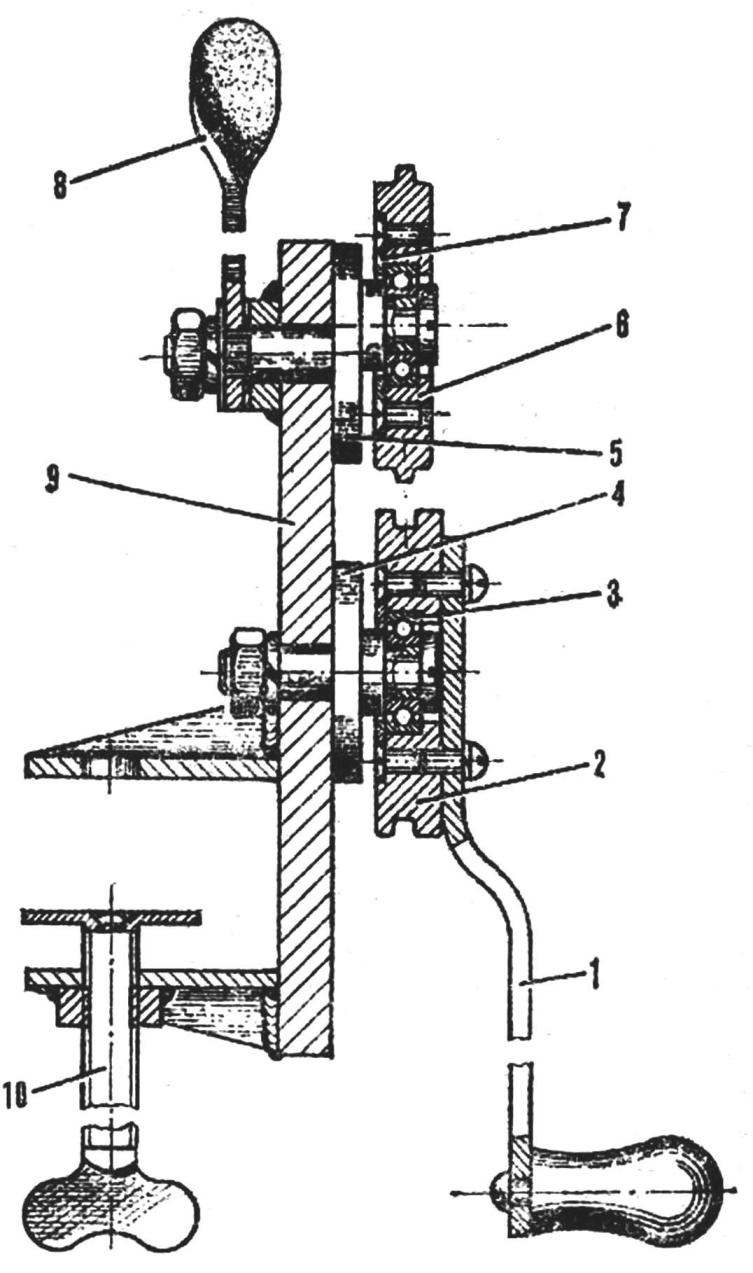 Snowy and cold winter you open a jar of homemade compote — like and release the aromas of hot summer and autumn generous. But do not rush to throw out warped opener metal cover — can be restored with such a simple device.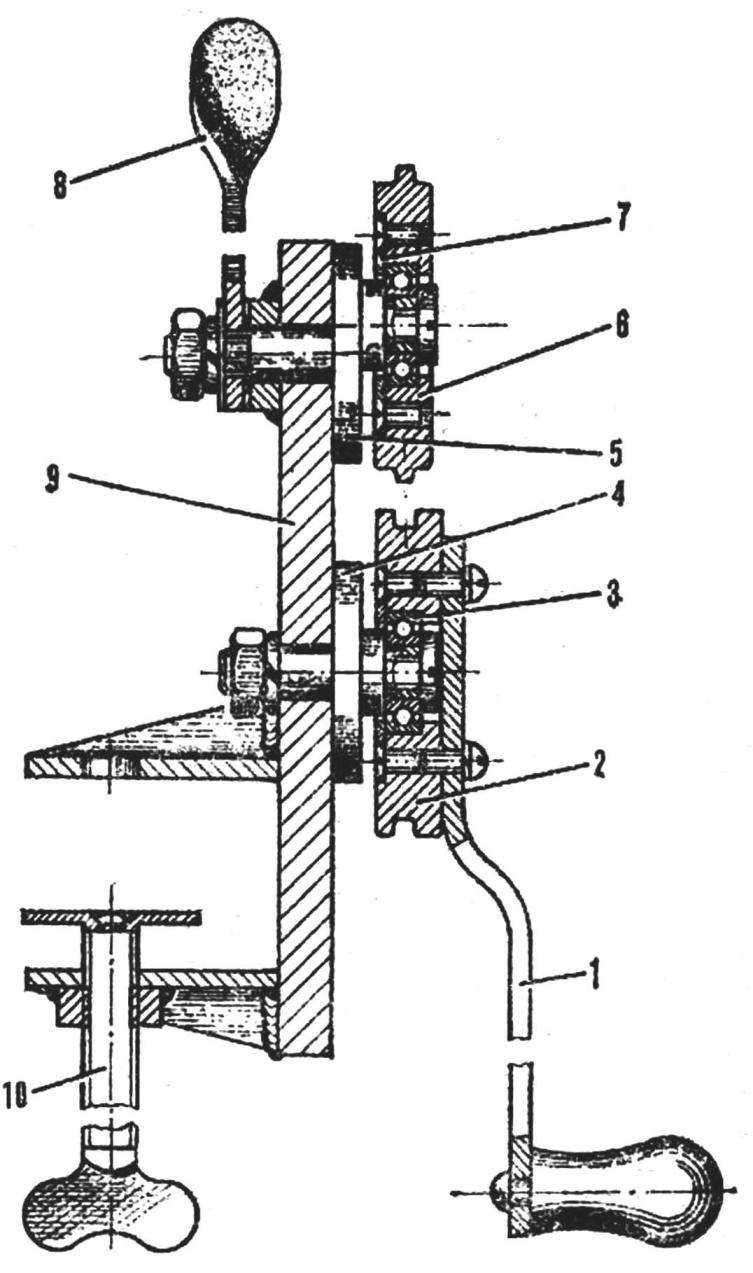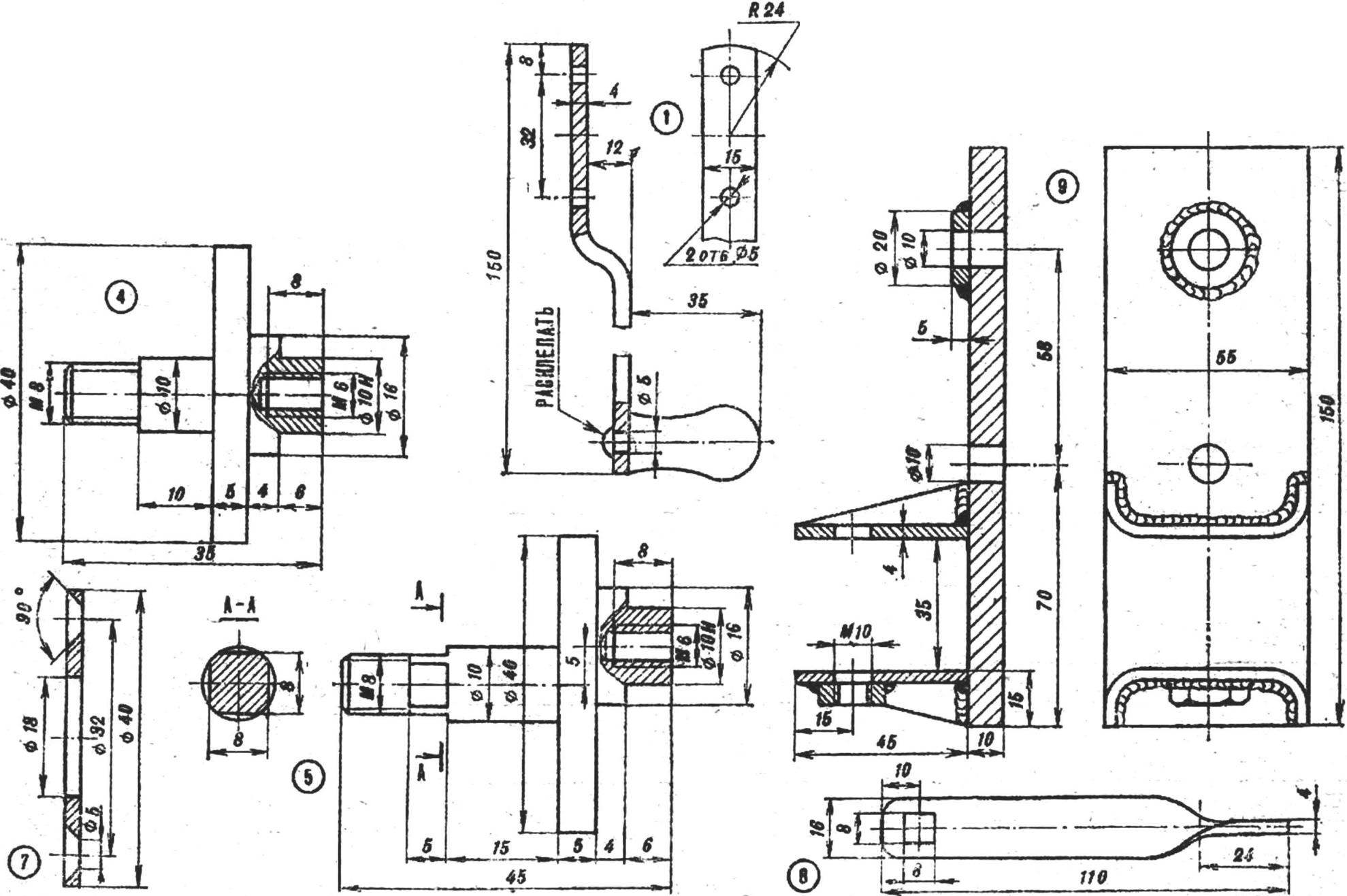 Machine for straightening covers:
1 — knob, 2 — bottom roller, 3 — bearing (No. 1000900), 4 — axis, 5 — Cam, 6 — top roller, 7 — cover, 8 — pen 9 — the body of the fixture, 10 — screw clamps.
Have used the cap is removed the sealing rubber, after which it is worn on the upper roller and rotate the handle associated with the Cam, is pressed against the lower roller, the rotatable knob. Enough five turnovers — cover as new: you can insert back the rubber band, boil and throw to the Bank.
V. STANTIN, Syzran
Recommend to read
MODELIST-KONSTRUKTOR 2006-05
IN THE ROOM: Small-scale mechanization: Sergei Goryachev. Inseparable pair (2). Public design Bureau: V. Stuntin. Parta of stages (8). Furniture with his own hands, B. Vladimirov....
AMATEUR SPRAYER
I made it for the treatment of plants with pest garden. Gathered from local funds, mostly from the motor from the sewing machine, and gear-type oil pump of the motorcycle "Ural"....