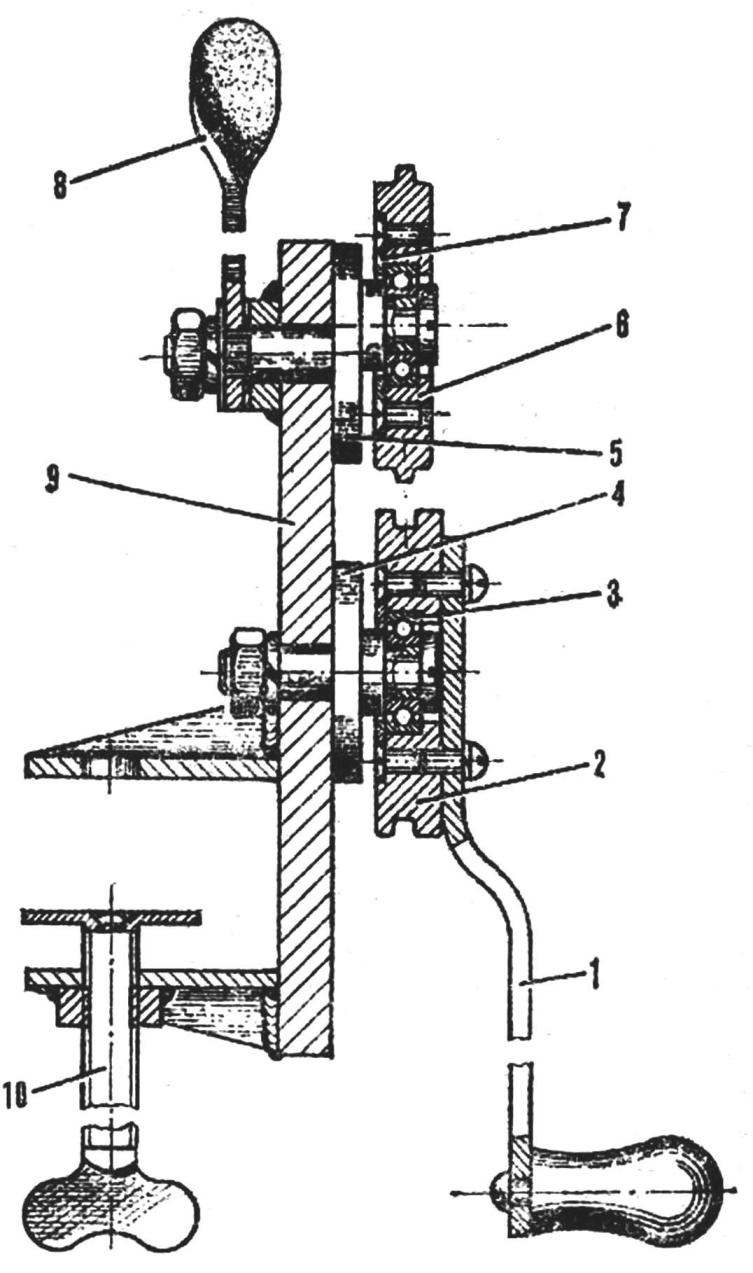 Snowy and cold winter you open a jar of homemade compote — like and release the aromas of hot summer and autumn generous. But do not rush to throw out warped opener metal cover — can be restored with such a simple device.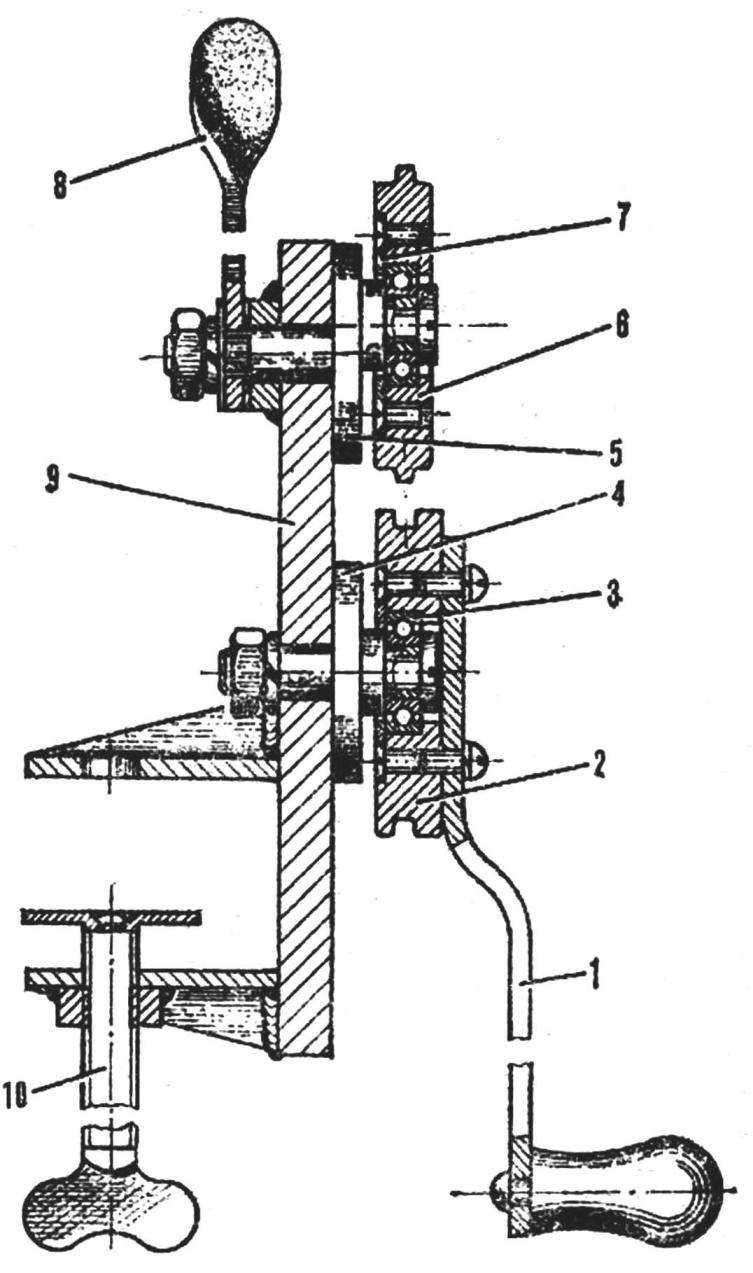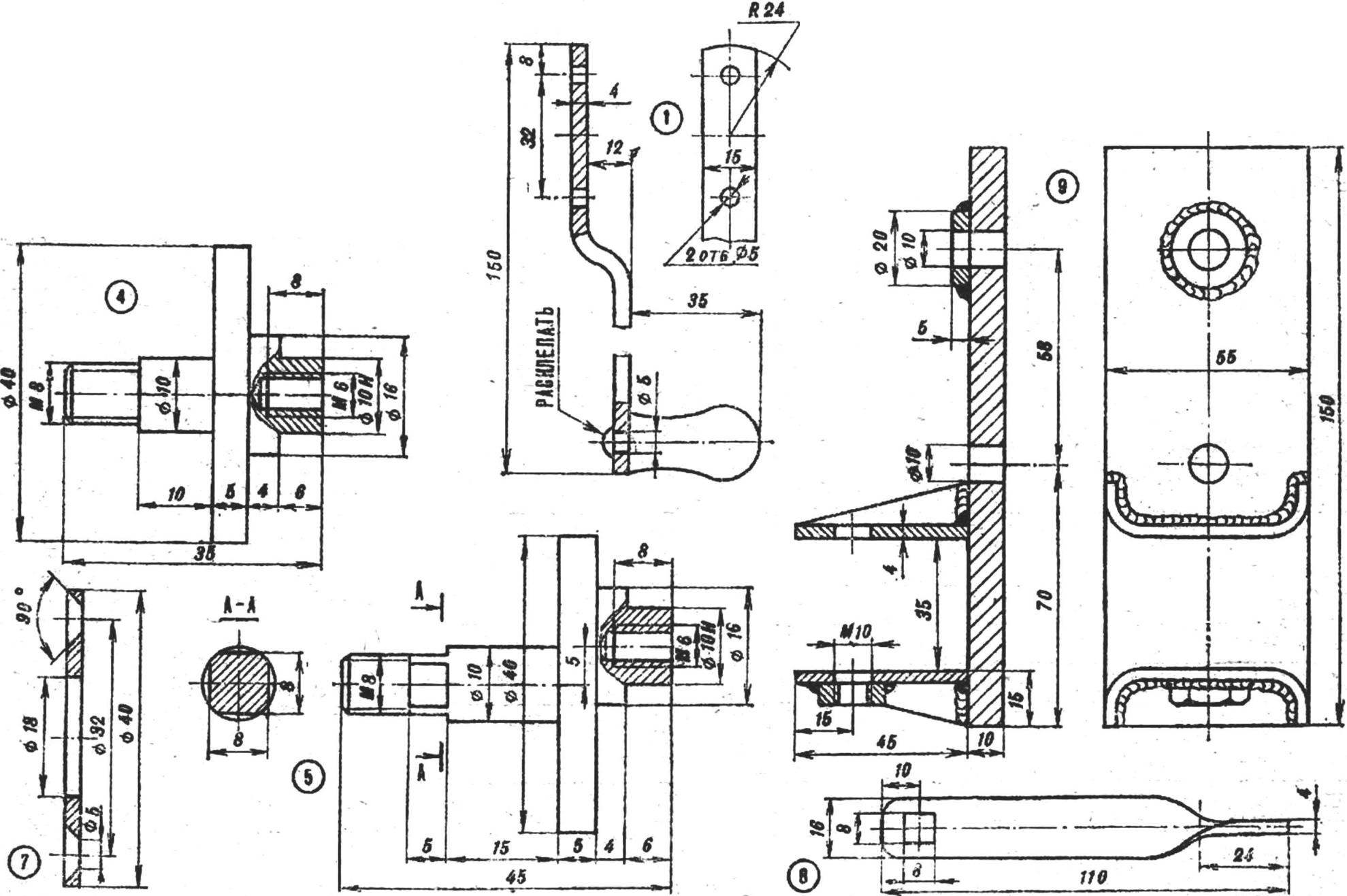 Machine for straightening covers:
1 — knob, 2 — bottom roller, 3 — bearing (No. 1000900), 4 — axis, 5 — Cam, 6 — top roller, 7 — cover, 8 — pen 9 — the body of the fixture, 10 — screw clamps.
Have used the cap is removed the sealing rubber, after which it is worn on the upper roller and rotate the handle associated with the Cam, is pressed against the lower roller, the rotatable knob. Enough five turnovers — cover as new: you can insert back the rubber band, boil and throw to the Bank.
V. STANTIN, Syzran
Recommend to read
AND AGAIN THE MOTOR
To drive in many modern pneumatic machines and tools required compressed air pressure of 3-4 ATM. Is it possible to build a mechanism which effectively would have used a pressure...
HARPOON — A WEAPON OF THE SUBMARINE
From the well-known harpoon tips to guns FOR UNDERWATER hunting this differs hydrodynamic pressure of the shank of the striker to the body of the tip. The pressure is created because the...