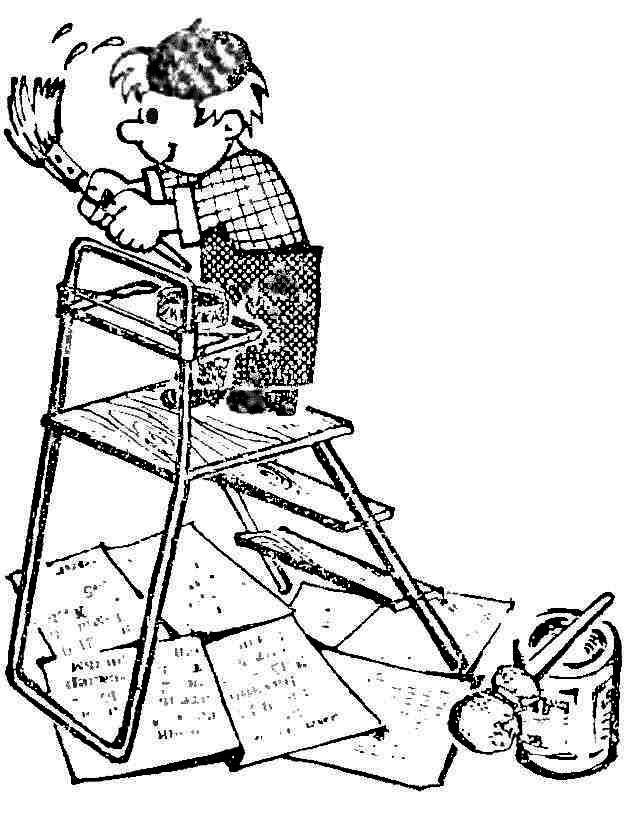 Do I need to prove that you can work on ladders will be much easier if the necessary tools will all the Burden be on hand. For example, on the shelf, put on the top arc of the ladder. Its design is simple: only six parts, not counting the washers and rivets, pallet, two clips, two hooks and a rod.
Pan I extort from sheet metal on a special plywood boob size 262X237X25 mm. All corners and edges rounded to a radius of 10 mm (the precision is controlled by a template out of plywood with a thickness of 4 mm). Finally, the surface of the boob treated with a file and emery paper. In addition, when drift was used a lining — sheet of Plywood the size of 245х220х 15 mm.
Now about the drift. The workpiece size 305x280x1,5 mm margins of 20 mm from the edges, a Scriber caused risks, which sets a blockhead; a radius of 15 mm marked the corners of the pallet, cut them and blunted the sharp edge.
Then clamped the aluminum sheet between a chump and lining the clamps, mallet gently bent edges. After a thorough punch has April edge of the received pallet and drilled four holes d 4.2 mm; burrs removed with a larger drill bit.