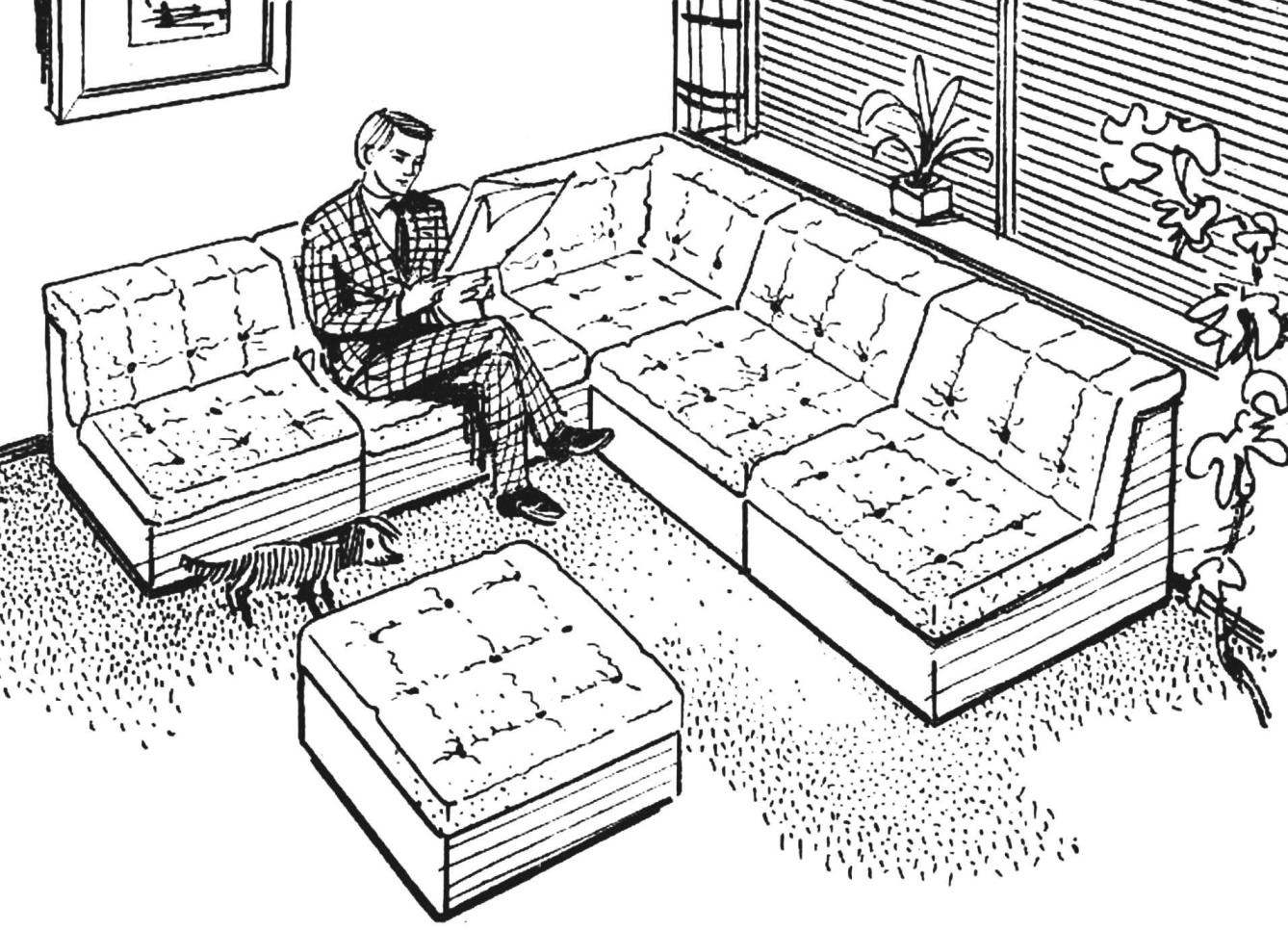 Chair thanks to its "mobility" and flexibility, beyond doubt, an important and interesting part of interior living room. Several chairs can make a variety of ensembles. They can be placed one by one around the low table to move in a row along the wall, forming a kind of sofa, you can fill them and the corner of the room.
Recommended for self-production set of five chairs allows you to make the above-mentioned transformation. And work on it, we are sure you will be on the shoulder: it does not require any cabinetry skills or complex special tool — it is only necessary to carefully implement our recommendations.
The frame of each chair is assembled from wooden bruskov by section 50X50 mm associated cylindrical wooden pins. To the bars of the base are fastened two small front swivel wheel.
For the seat base and backrest, you will need textile or rubber belts or strips of a width not less than 50 mm. Note that for each seat must be at least ten meters of belts. In the places of their attachment bars of the frame are rounded — this will eliminate the chafing. To start the cording strips should be from the front surface of the front of the seat. Each strip is tucked in and secured with three furniture nails with broad heads. To tension all of the belts was the same, pull them before the final fixing is strictly the same size. Note, however, that the tension straps on the backrest should be slightly smaller than the seat base.